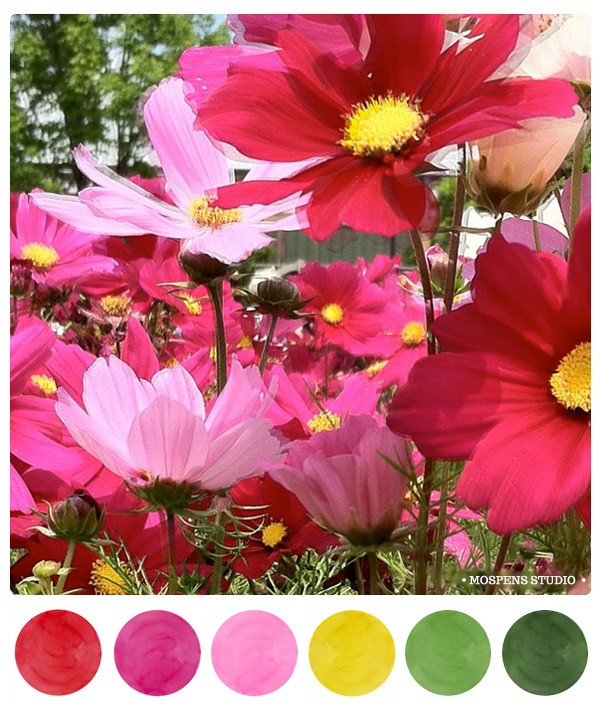 POP! I am loving this color mood board for summer!
Red, fandango pink, pink, yellow, light + dark greens are perfect for spring or summer. Add a splash of gold, silver, gray, brown, or black as an accent color.
If you are going to use Yellow with this mix, I would only add a teensy tiny dash. However, if you are a yellow lover then by all means go all out yellow and forget the red. You certainly don't want your event looking like ketchup and mustard.
For a more preppy look, use the bright pink and bright light greens as your main colors. Throw in gray as an accent color. Gray will allow the pink and green to keep center stage.
Have fun expressing your summer style!

P.S. ~ If you want more wedding color inspiration see my wedding color inspiration boards on Pinterest!