STEP UP your Save the Date Design! Our FUN hot pink high heel and black men's shoe save the date cards are perfect for the shoe LOVERS. This save the date was customized for Jennifer's sample she ordered. The hand-painted high heel in watercolor is hand-painted with hot magenta pink sparkle and the back of the heel is adorned with a real hand-tied ribbon bow. ADORABLE!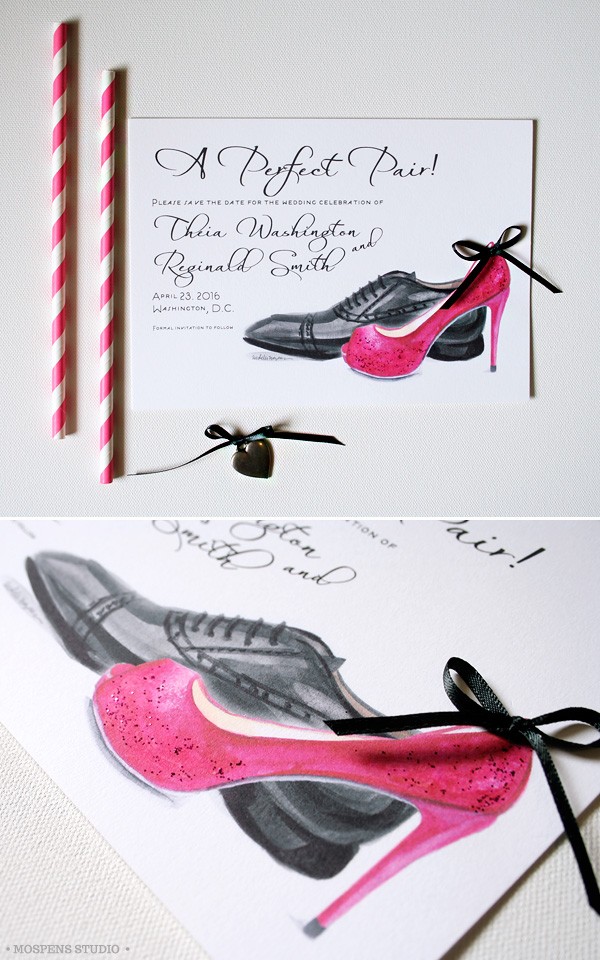 The magenta pink high heel can be changed to almost any color! Think green, blue, purple, orange, … you get the idea!
This creative save the date is a PERFECT example of how Mospens Studio customizes original stationery to match your color scheme and style! This HIS AND HERS SHOES save the date card design originated on buttercream cardstock with a brown men's shoe and a leopard print high heel shoe watercolor artworks.
Questions? Please feel free to email me directly today! michelle@mospensstudio.com