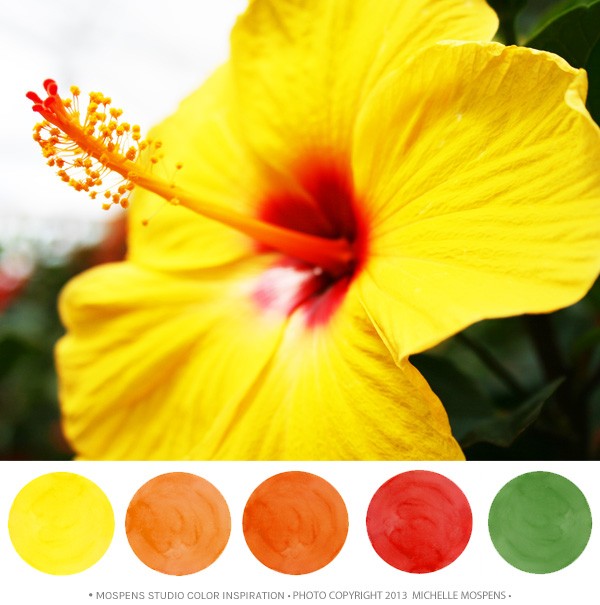 Aloha! I just ADORE this tropical hibiscus flower I spotted at our local green house. Thankfully I was ready with my Canon camera to capture this beauty.
Bright yellow, light tangerine orange, bright orange, saturated bright tropical red hibiscus with a base of green leaves. Simply beautiful.
The Sarah Design hibiscus wedding invitation is a perfect match! I've been a HUGE fan of illustrating and painting hibiscus flowers since I started offering my invitations and cards online. The hibiscus flower fits perfectly with a beach wedding, tropical event, and Hawaiian wedding.
If you are going to use the yellow and red, be sure to not over do it. Remember, yellow + red = mustard and ketchup. You don't want equal parts of each color. Just a splash of one then use the other as your main wedding color.
You can pair these vibrant hues with mocha, taupe, gray, black, silver, or gold.
Just LOVELY!