OH BABY! This past holiday weekend was full of relaxation, family, food, and painting art for my NEW BABY STATIONERY line.
I can not believe I waited 15 years to design this super sweet paper goods collection. Following are a few pics and sneak peeks for you!
NAUTICAL BABY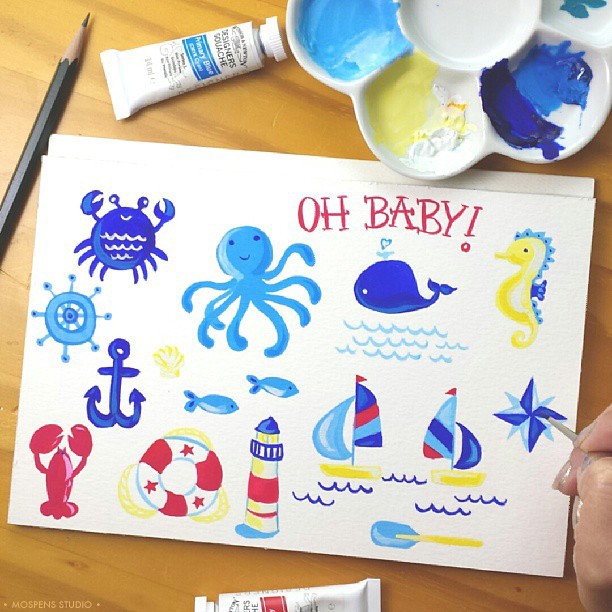 PAINTED RACE CAR BABY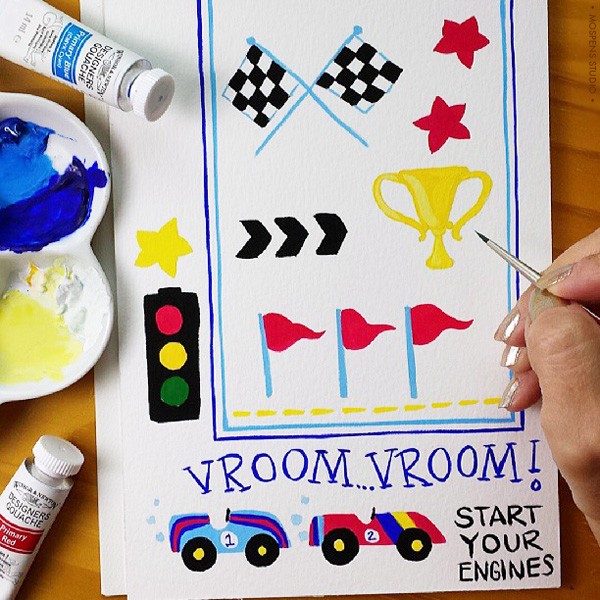 PAINTED BABY FISH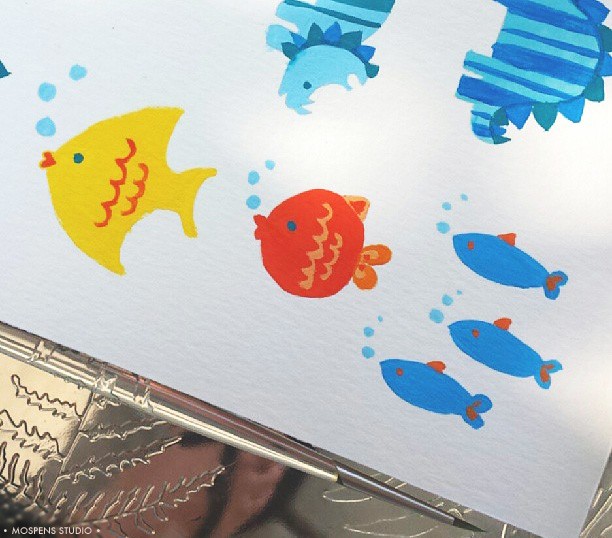 PAINTED DINOSAURS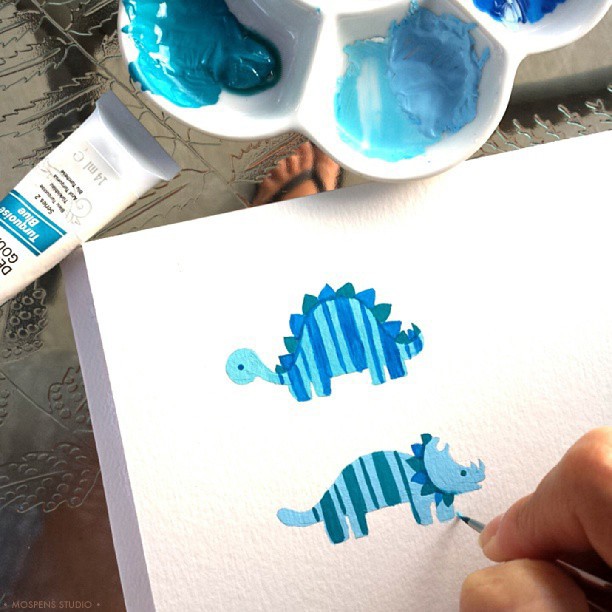 Keep an eye on this blog for more BABY STATIONERY illustrations and my new BABY STATIONERY line.