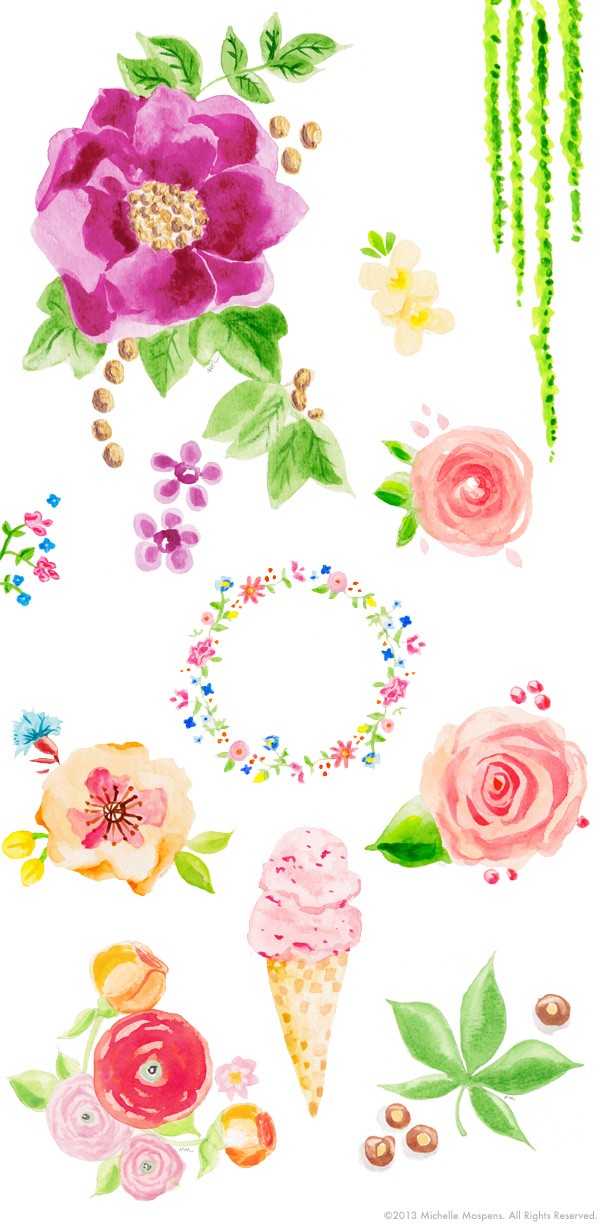 I am over the moon excited to be painting every single day. This is only a few of this weeks custom painted invitations watercolor art. (plus the fun "October" flower I painted for fun!)
Painting flowers has ALWAYS (since I was 5ish) been a true love of mine. I am so VERY grateful I get to paint watercolor flowers and other fun motifs every day. Yay! … I thank you for your support of our small family business!!
Browse a few more custom painted invitations artworks in my online portfolio. Custom invitation designs and stationery can be designed with my existing art or have me paint brand new art for you.
HEADS UP! 2014 wedding couples are proving to be organized and great planners. James and I are working with many wedding couples who are getting married in January – July 2014 already! Please be sure to start your order with us early if you want us to design an awesome custom invitation design for you.
We would LOVE to work with you!!