YUMMMMmmm! Yesterday was National Cake Decorating Day. So at the end of the day I just HAD to whip up these delightful watercolor cakes!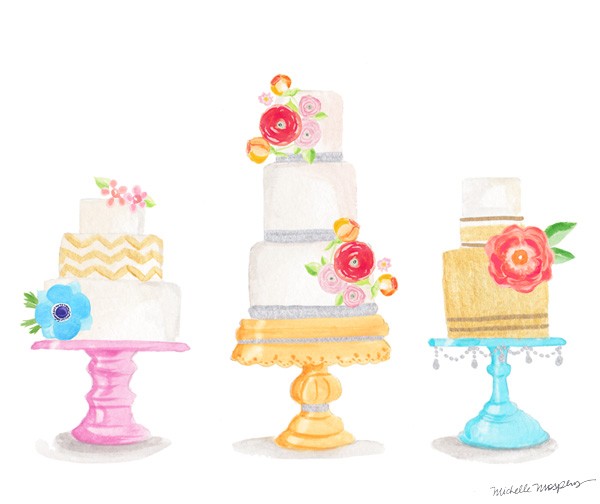 After my art received RAVE reviews on our Facebook Page, I added cake personalized stationery to the shop for you to enjoy!
Gold Birthday Cake Stationery. Perfect for the talented cake decorator!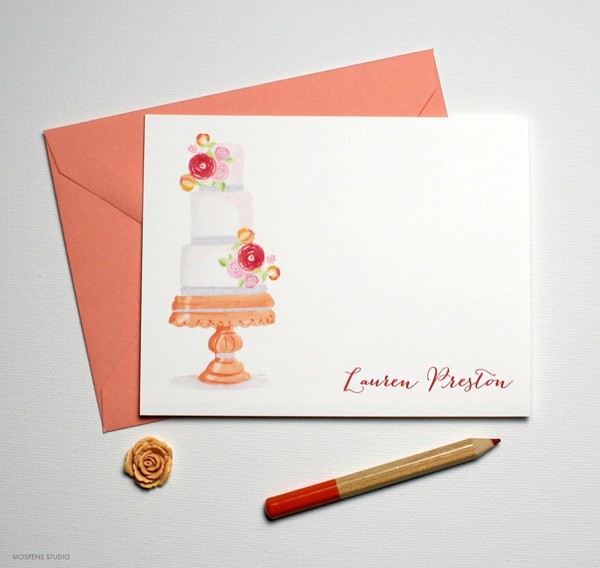 Fancy Birthday Cake Personalized Note Cards. Just lovely for the wedding cake artist!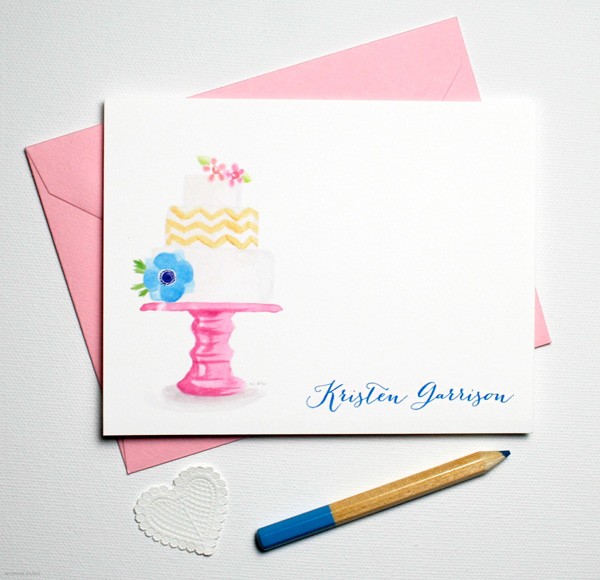 Watercolor Wedding Cake Thank You Notes. Fabulous for bridal shower or wedding thank you notes!
Remember to mail out thank you cards immediately after receiving a gift. Have a set of personalized stationery notes on your desk ready to go. Sold in sets of 15 our decorative YUMMY cake notes are perfect for gifts. NO calories too! ENJOY!