Need a little pick-me-up after the holidays? This monogram giveaway may do the trick.
A hand-painted watercolor monogram is the perfect way to personalize your note cards, cell phone wall paper, and more!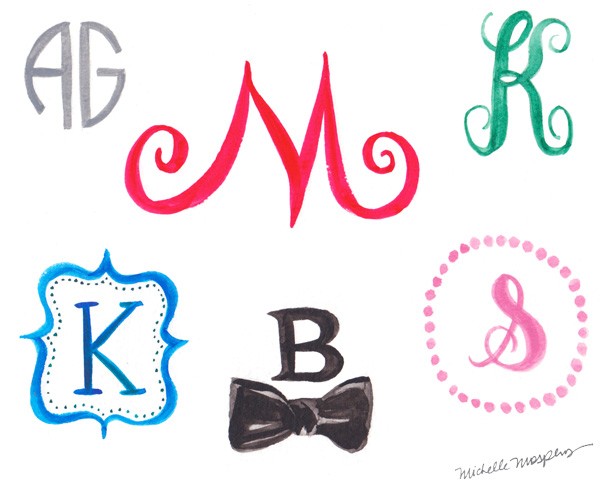 Today I am giving away one custom monogram for your personal use. This is a digital file that you can customize all things YOU with. A value of $55.00.
Winner gets: 1 digital watercolor monogram, Choice of 1 from the designs shown, Choice of one color.
UPDATE: Kimberly won the custom illustrated monogram giveaway! Thank you to all who entered.
Giveaway now closed.
Enjoy!