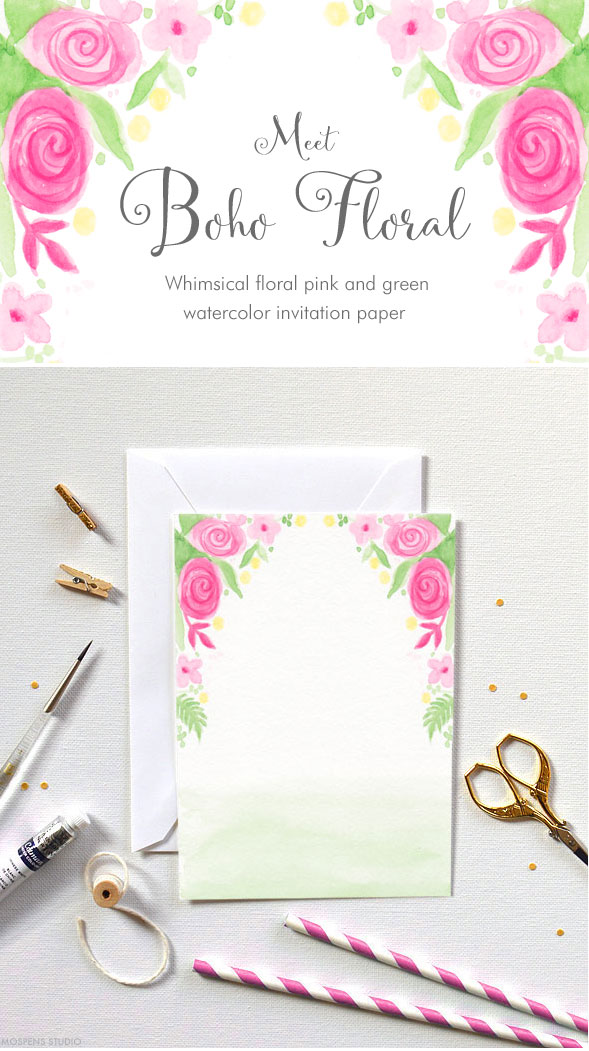 Boho Chic? Yes, please! New arrival in the shop. BOHO FLORAL D.I.Y. Printable Invitation Paper.
Whimsical watercolor flowers with light sage watercolor, so pretty for a bridal shower, wedding, rehearsal dinner or birthday party!
D.I.Y. invitation kits are an affordable way to print your own invitations. At Mospens Studio, we offer high quality thick cover paper and envelopes with whimsical watercolor artworks. No need to worry about where to buy paper and envelopes. Design your own text at home, then print. My pre-designed invitation cards are ready for you to print on at home or handwrite text.
Please note, digital download versions of my original art are not available.
Browse our exclusive D.I.Y. Printable Invitations today!
Contact me with questions! Michelle@MospensStudio.com