Luxurious layers of buttercream cotton cardstocks make up this 3 layer rustic elegance olive branch wedding invitations design. Printed in painterly detail, our custom olive branch invitations welcome the rustic theme with elegant style!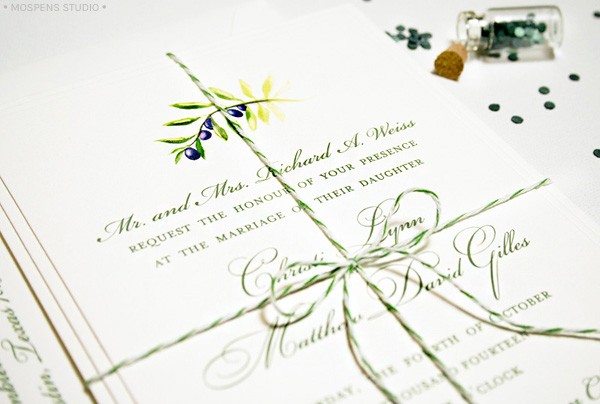 Designed for our NYC client, the original olive branch watercolor artwork is re-created with fabulous color on this wedding invitation.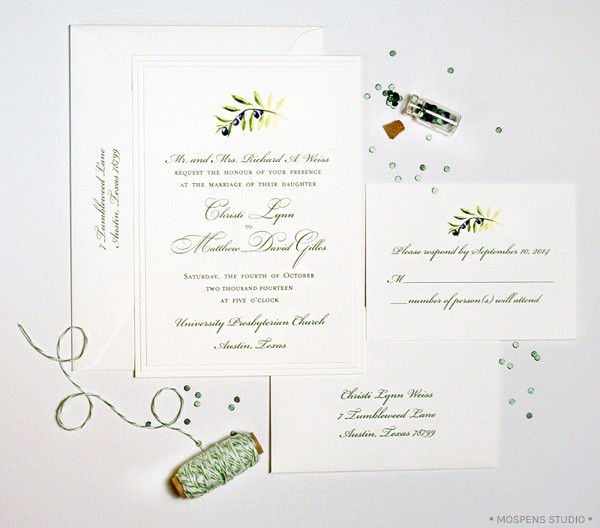 Optional harmonious green and off-white twine wraps up this design in a hand-crafted bundle wedding guests are sure to LOVE.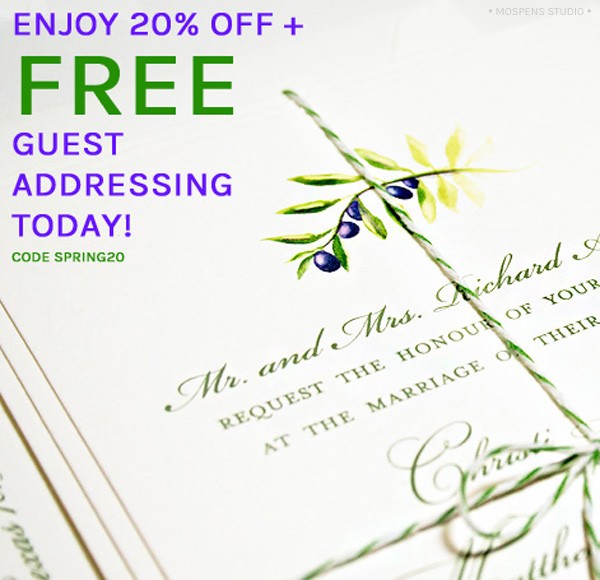 Today we are delighted to offer 20% off and COMPLIMENTARY guest addressing when you spend $150.00 or more at MospensStudio.com. The savings can be pretty incredible! Details on today's special can be found on our current Promotions Page.
Feel free to contact me directly if you have any questions today.