This FONT FRIDAY is dedicated to the trending … Handpainted Dry Brush Fonts!
Creative BOLD HANDPAINTED FONTS are fresh swiftly painted styles designed for attention getting.
Dry brush drawn fonts a little rough around the edges are perfect for any casual occasion. If you are looking for a trendy bold font, these are for you!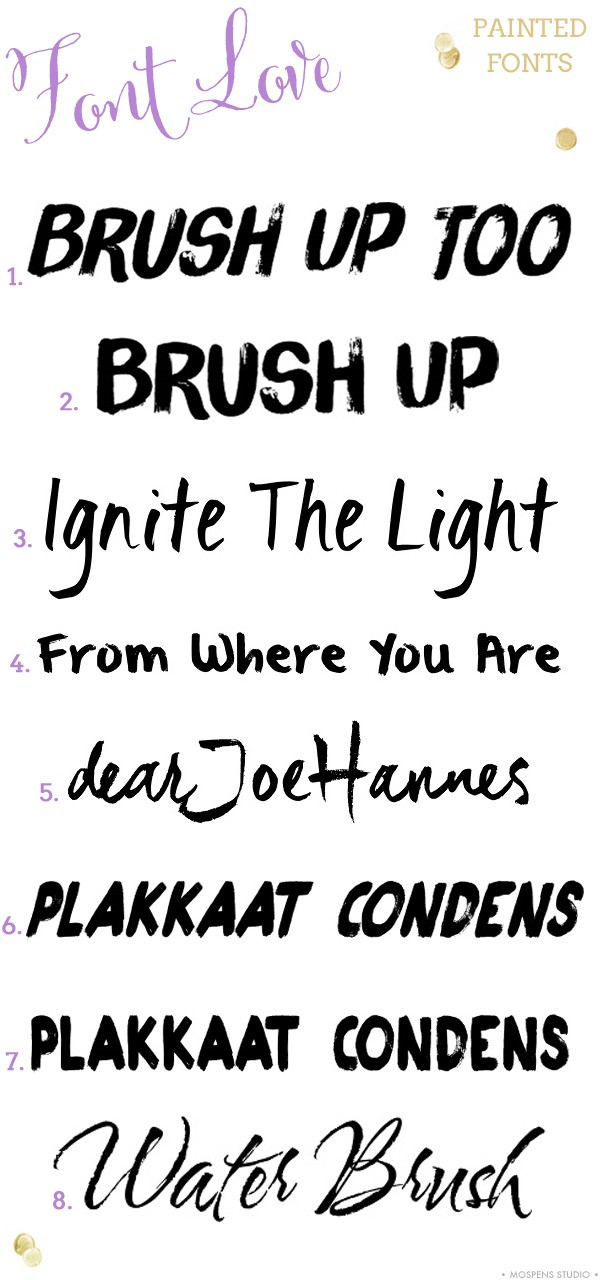 1. Brush Up Too – I love this painted brush font and how it is italicized!
2. Brush Up – Bold and love the dry brush painted effect.
3. Ignite the Light – Not as bold, but light is just right!
4. From Where You Are – Simple brush font with a youthful stroke.
5. dear Joe Hannes – Fun. Swiftly painted font.
6. Plakkaat Condensed Italic – Italicized, wide, and BOLD dry brush.
7. Plakkaat Condensed – Wide and BOLD dry brush.
8. Waterbrush – More traditional handpainted brush script style. Still lovely!
Enjoy!
CHEERS!


This post contains affiliate links. If you purchase through the links, you help Mospens Studio out! xo