BEST. SHOWER. EVERRR!
I am so delighted to share this awesome NAUTICAL BRIDAL SHOWER with you! I actually had the honor of attending this shower of a very sweet neighbor friend. xo
The shower was at the bride-to-be's best friend, Kimberly's, lakeside home. The PERFECT location for a nautical wedding shower!!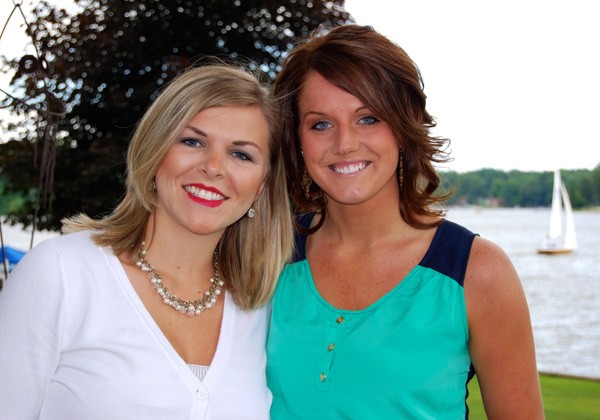 The beautiful hostess and bride-to-be. … Sailboats made the perfect nautical backdrop!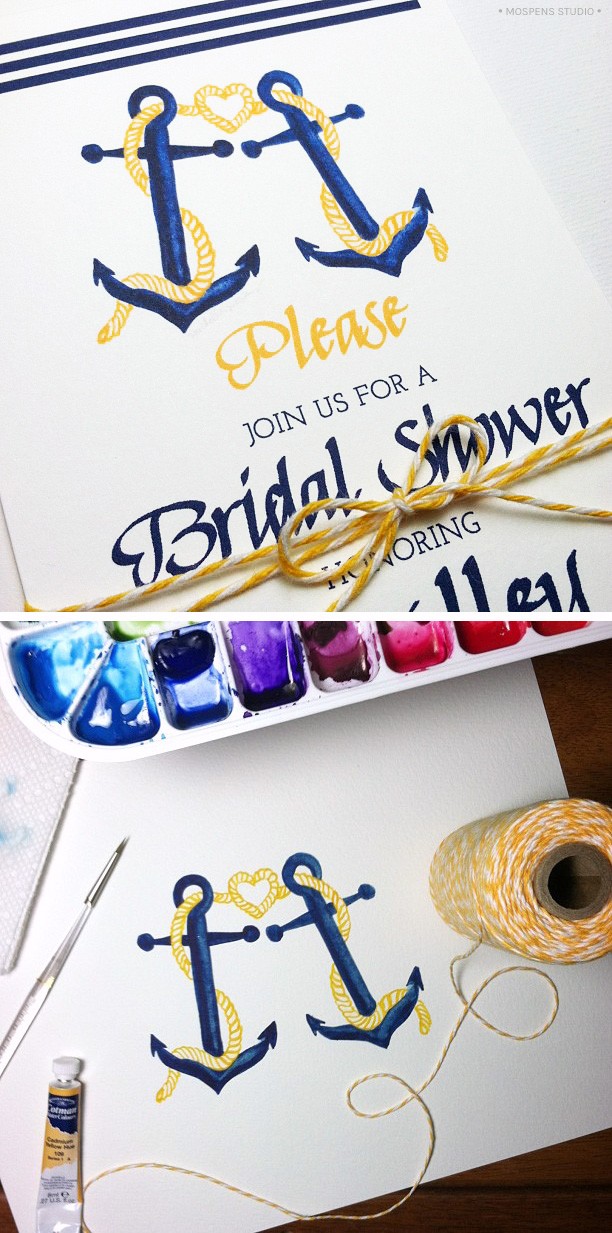 Kelley's nautical bridal shower invitations were custom designed with navy watercolor anchors adorning yellow rope, and matching yellow twine was wrapped around each invite.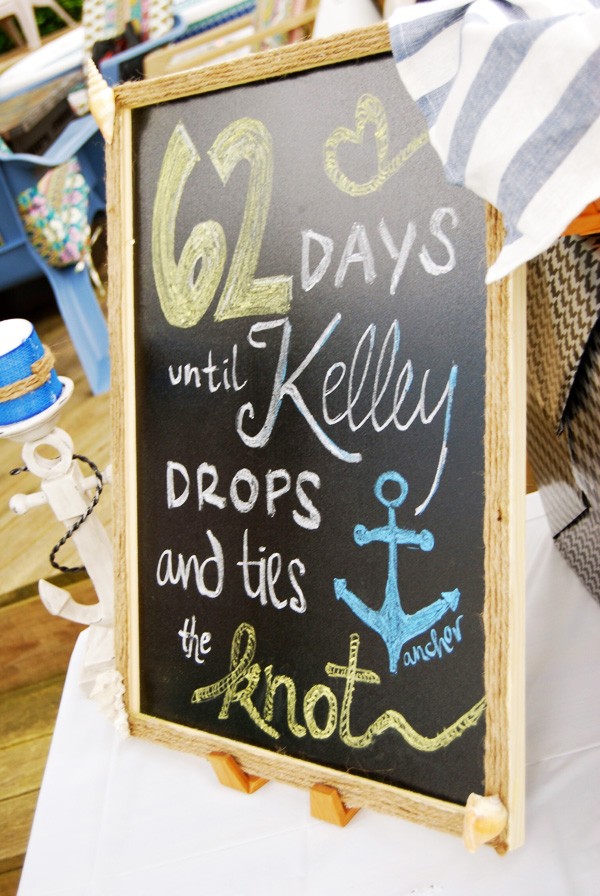 Super cute chalkboard art displayed the countdown until Kelley tied the knot!
 Many handmade projects decorated the event. The D.I.Y. touches were just lovely!! Bottles wrapped in twine and pearls holding flowers adorned the tables. Sweet cookies in gift bags were gifted to the guests. Nautical thank you cards were gifted to the bride-to-be. Each guest wrote their address on the front of the thank you card envelopes for Kelley. This is a great time saver for any busy bride-to-be!
The bridal party with the fabulous hostess and the bride-to-be.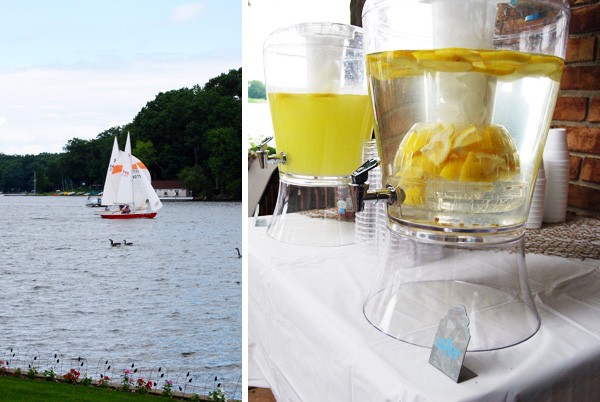 With a lovely view of sailboats passing by, the guests sipped on lemonade and enjoyed yummy shower food while watching the bride-to-be open all of her gifts.
In the background lovely jazz music played. This is by far one of my favorite parts of a party. MUSIC. You must have good music, lovely table decor, and yummy food for an awesome wedding shower.
The perfect nautical bridal shower, in my opinion. It is all about the details!
CHEERS!

P.S. ~ I am looking for REAL PARTIES and REAL WEDDINGS to feature! If we created your custom invitations for your celebration, please email me 7-9 photos at least 600 pixels wide. Email to Michelle@MospensStudio.com