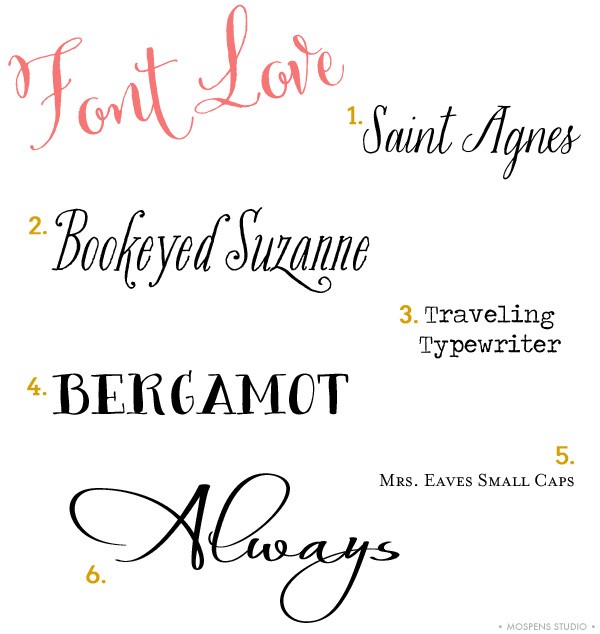 T.G.I.F. to you!
As promised… I have a few more font favorites today. If you missed the first FAVORITE FONTS SERIES #1 check it out.
1. Saint Agnes – LOVE the handwritten look to this font.
2. Bookeyed Suzanne – Another handwritten font, this one with a bit of swirls.
3. Traveling Typewriter – I can not resist. I LOVE a sweet vintage typewriter font. Plus it is FREE!
4. Bergamot – Bold hand-drawn serif font. So lovely!
5. Mrs. Eaves Small Caps – Elegant and super popular with wedding invitations.
6. Always – This font is CRAZY popular for wedding couple names on custom invitations in our studio this week!
Well, that is a wrap! Back to designing logos and my baby + kids stationery collection! I look forward to resting on Sunday.
Enjoy!

This post contains affiliate links. If you purchase through the links, you help Mospens Studio out! xo