There is something absolutely stunning about hand-painted wedding invitations. You would think after designing and hand-painted wedding invitation and stationery designs for 15+ years I would become tired of it. NEVER. EVER. The look for an actual hand-painted wedding invitation is elegant, artful, and full of painterly pride. Seeing each brushstroke POP on thick cardstock gives our hand-painted wedding invitations handcrafted energy like NO other wedding invitation.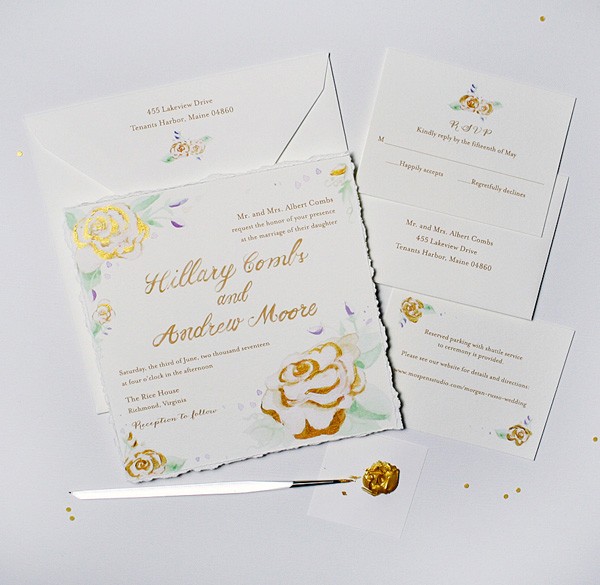 Stand out design. … Introducing my new hand-painted wedding invitation design: HAND-PAINTED GOLD ROSES
Adorning my original rose illustrations hand-painted in gold metallic paint with a base of watercolor spring hues. Hand-torn deckle edged 100% cotton in pearl white, super soft to the touch. Names are crafting in my hand-painted calligraphy in watercolor.  EACH invite is hand-painted in gold for this luxe design.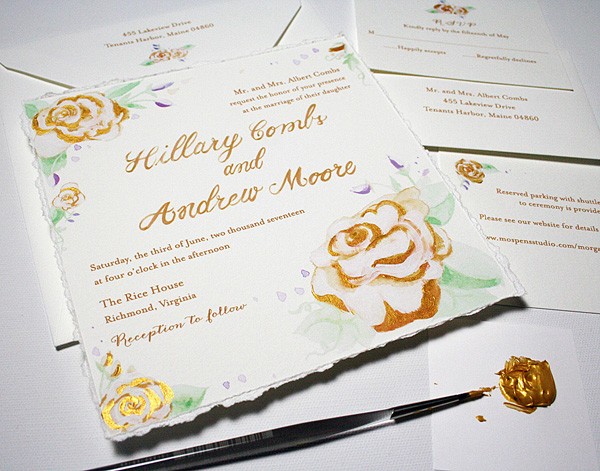 Each hand-painted gold rose is meticulously hand-painted on each card with gold metallic paint.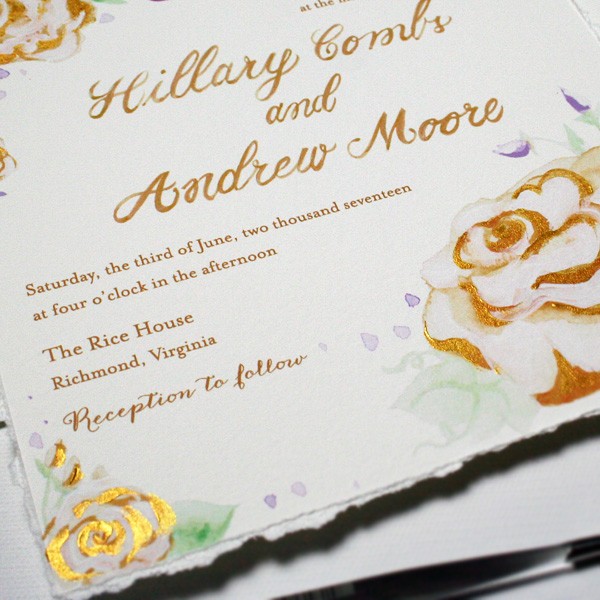 The thick nature of the hand-painted gold paint leaves texture of the brushstroke on each card. STUNNING!
Matching reply cards, enclosure cards, thank you cards and more are now available. Look for MANY more hand-painted wedding invitations and save the dates to come!