Having a beach theme or destination wedding in Mexico? Our NEW hand-painted coral save the dates are perfect for you. Each bright white thick card is hand-painted with red-orange paint. Oh-so-unique!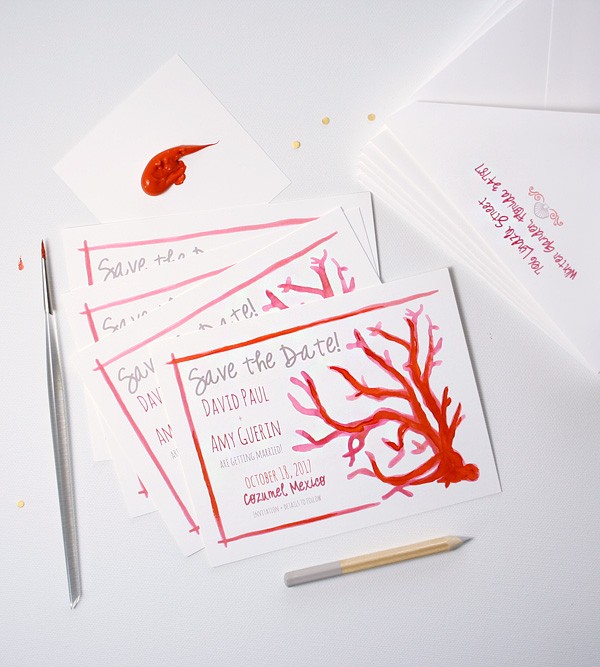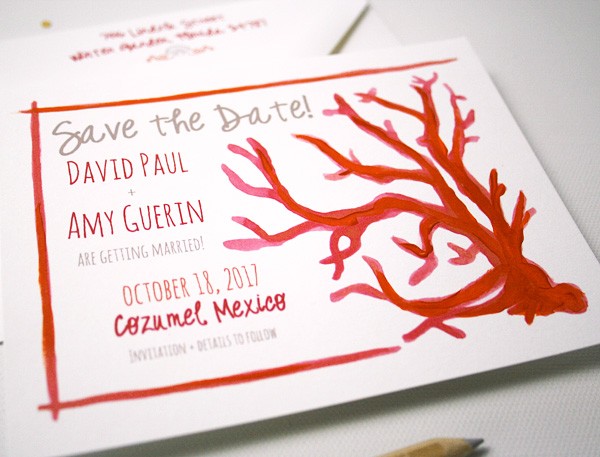 Beach chic coral adds POP to your save the date. We are in LOVE!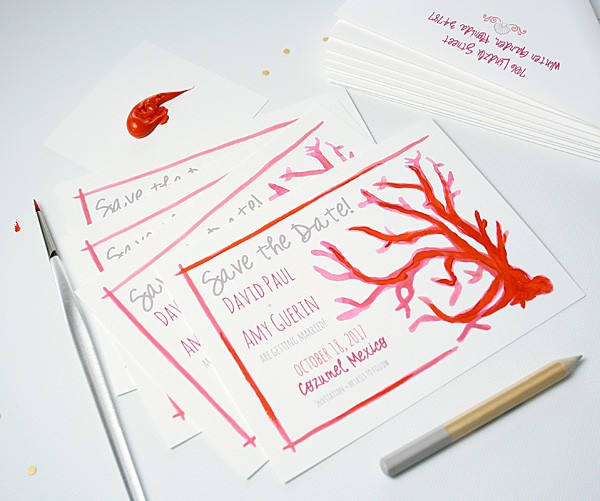 The casual and fun font selection perfectly matches the coral watercolor art. Adorned with a hand-drawn seashell illustration on the envelope.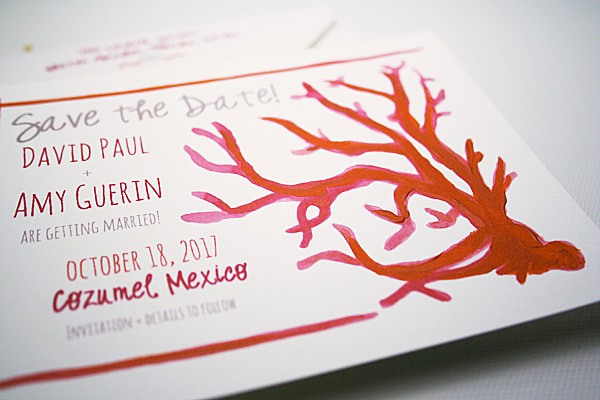 Now available in our SIGNATURE COLLECTION! { HAND-PAINTED CORAL SAVE THE DATES }