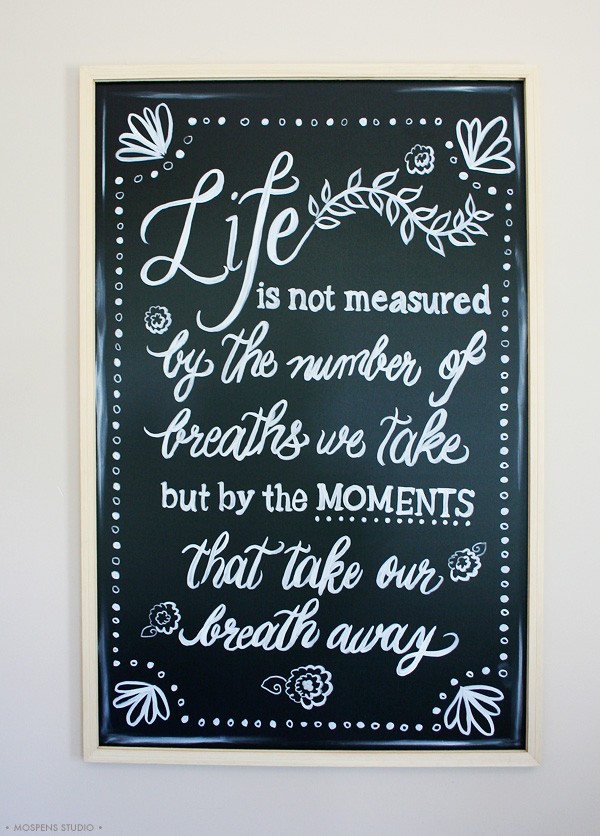 I have been hand-lettering since the age 9. (It all started in Girl Scouts when we learned calligraphy) I am not a master now by any means. At. All. I have a lot of practicing to do.
A super sweet friend is getting married this weekend and asked me to hand-letter her favorite quote on a chalkboard.
I was so nervous I was going to really mess it up. But I gave it a whirl!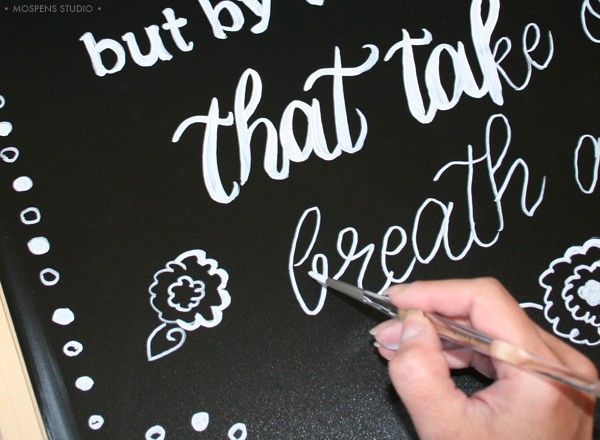 You can make a wedding chalkboard with little supplies. All you need is… a chalk board (I used a 23″ x 35″ board), chalk marker, a little container to add the paint to, and a paint brush.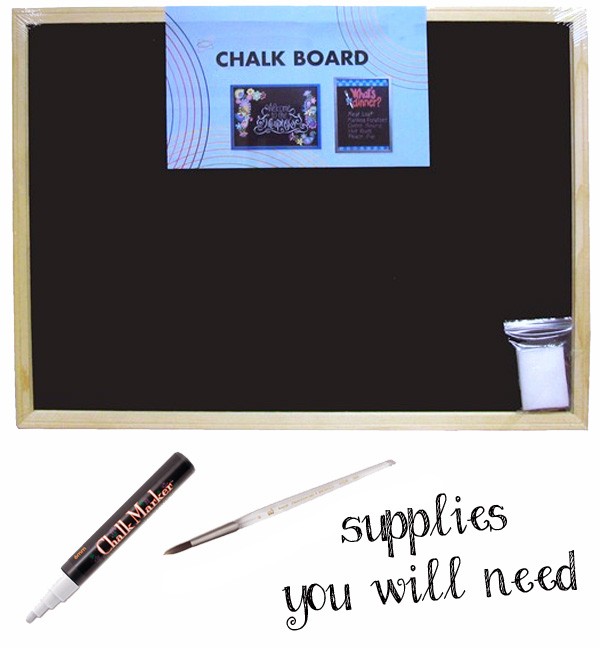 First you will want to design your chalkboard. Make sure the lettering will fit in your chalkboard dimensions perfectly.
I used the smaller chalk marker to outline my lettering. When that was finished, I went back and filled in the lettering with the paint brush. I took a larger chalk marker and pushed it into a container to capture a puddle of chalk paint. This made it super easy for me since I am use to painting with watercolor paint. I would dip my paint brush into the chalk paint and apply to the chalkboard slowly and carefully.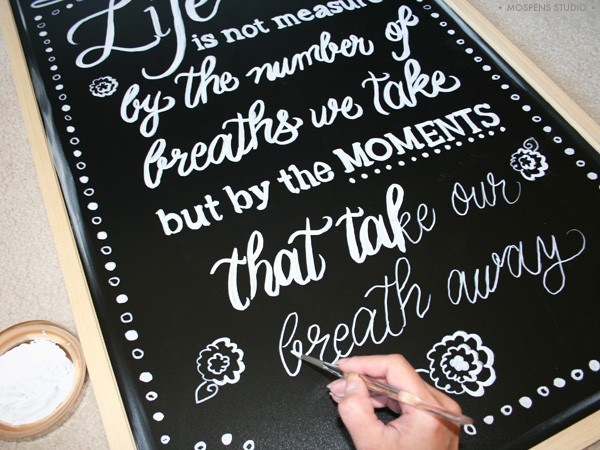 You will want to be very careful when moving your hand over the painted lettering to avoid smearing. The more layers you add the more white the lettering will appear. You will want to wait to add new layers to avoid pulling up your previous painted brushstrokes.
The finished hand-lettered chalkboard art took over 1 hour for me to paint. This did not include the design time.
Once I finished the hand-drawn chalk lettering with my paint brush, I painted a few long dashes near the edges. I then smudged the chalk paint to give the board a little more of a chalkboard look. You could add more if you like.
After researching pricing, a custom chalkboard wedding sign this size would cost about $250.00.
Have fun with this D.I.Y. and ENJOY!