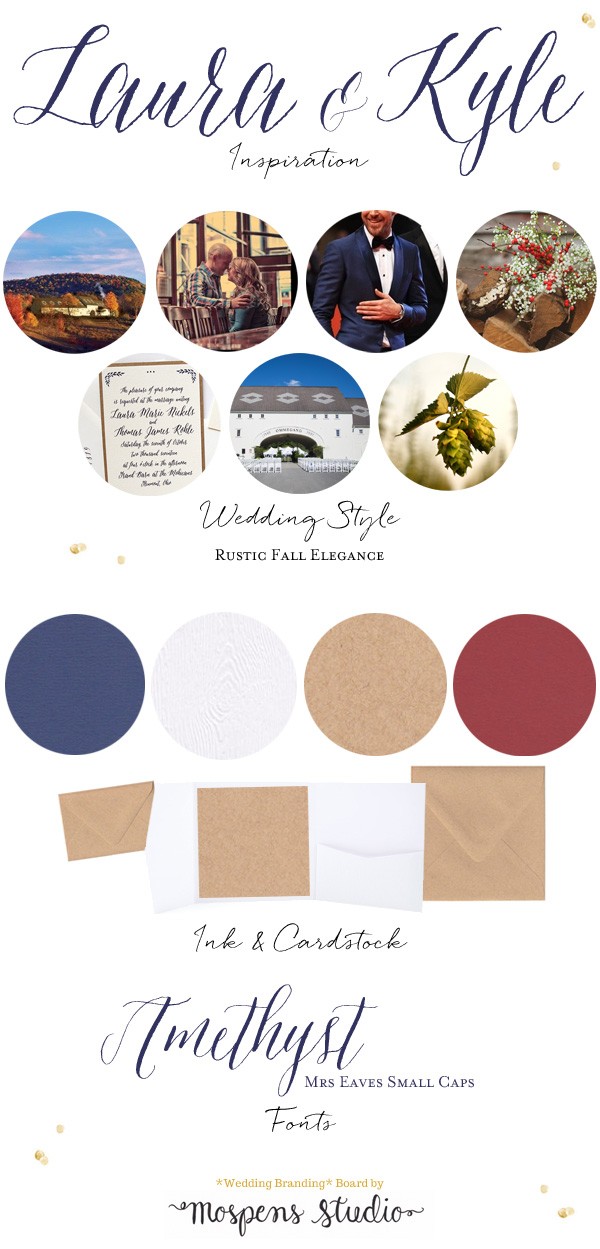 I just designed this rustic fall elegance *wedding branding* mood board for my newest custom invitation clients Laura and Kyle. Rich navy and berry hues paired with country straw kraft and white textured wood folders are perfect for a fall wedding!
They are inspired by my Romantic Woodland and Going to the Chapel rustic wedding invitations. A custom pocket folder invitation will be designed to fit their wedding theme perfectly. Custom hand-illustrated motifs will include hops and the brewery building will then be hand-painted on each handmade wedding invitation. LOVE!!!
After you order custom wedding invitations + stationery from Mospens Studio, an inspiration *Wedding Branding* board may be made for you!

Sources: 1 /2 / other photos shared, no reference to source.