Rustic yellow sunflower blooms and country kraft brown hues create the perfect sunflower wedding invitation!
Creative watercolor sunflower wedding invitations – The design features watercolor sunflower blooms and buttercream cardstock layered with country straw card creating a border. Oh-so rustic chic!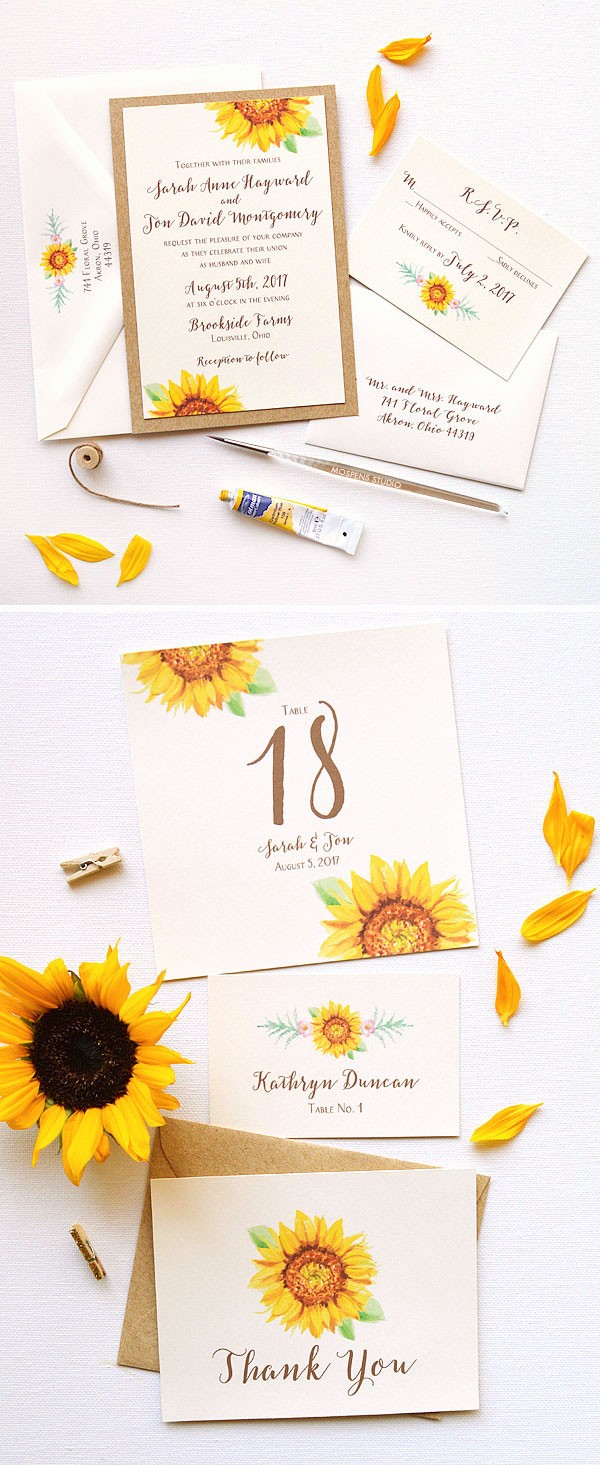 Harmonious stationery for your bridal shower, rehearsal dinner, and reception are available.
Find our new sunflower invite suite in our shop today! SUNFLOWER BLOOMS WEDDING INVITATIONS
If you have any questions at all, please contact me directly! michelle@mospensstudio.com