Happy Monday! What a whirl wind of Christmas Card orders we have had this year. I truly enjoyed creating truly unique custom watercolor holiday card designs. I wanted to create a folk-art inspired lake cottage during winter with neighbors ice skating and the sun setting in the winter sky. So much fun!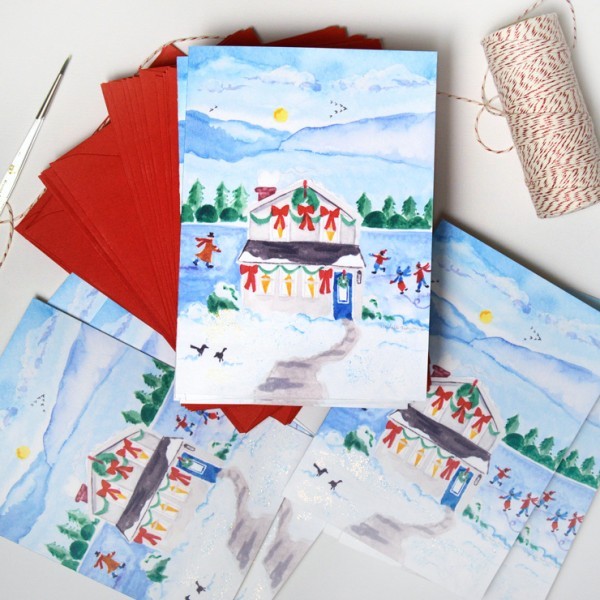 Each unique Christmas Card was hand-painted with sparkling fine glitter on the snow.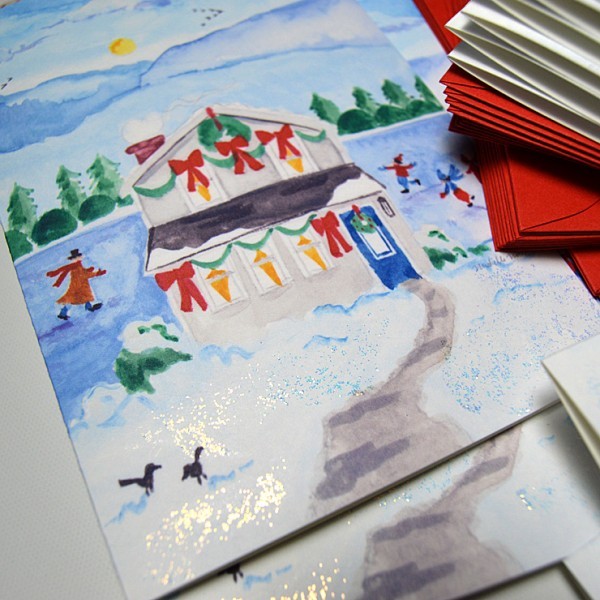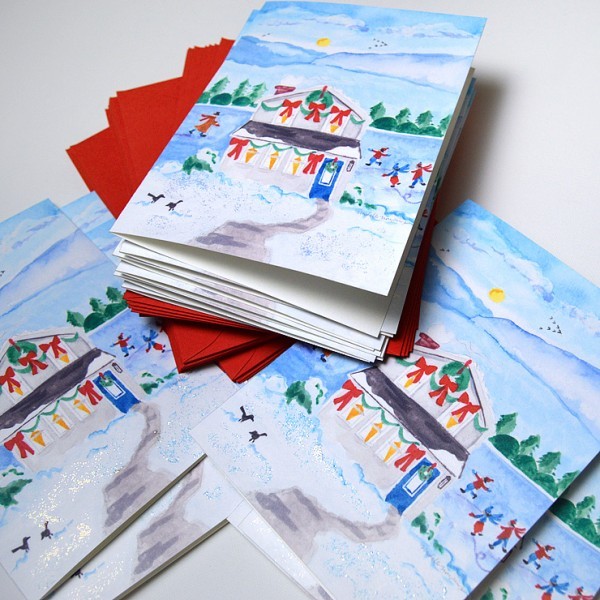 The deadline is December 16, 2015 for ordering 2015 Christmas Cards (ready to ship designs). Custom illustrated (made from scratch designs) take 3-4 hours of intense work. Plan ahead and start your custom Christmas Card order in October or November.