I'm in LOVE! One of my favorite illustrations recently in the studio is hand-painting wedding couples.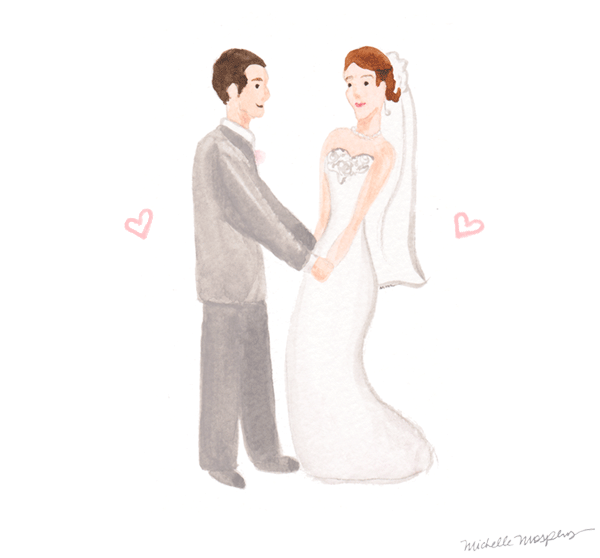 I've been studying Folk Art for several months now and LOVE the simplicity of the style. It is truly a challenge to simplify my art since I am more of a realistic style of painter. I adore illustrating wedding couples with watercolor paints for a transparent dreamy look.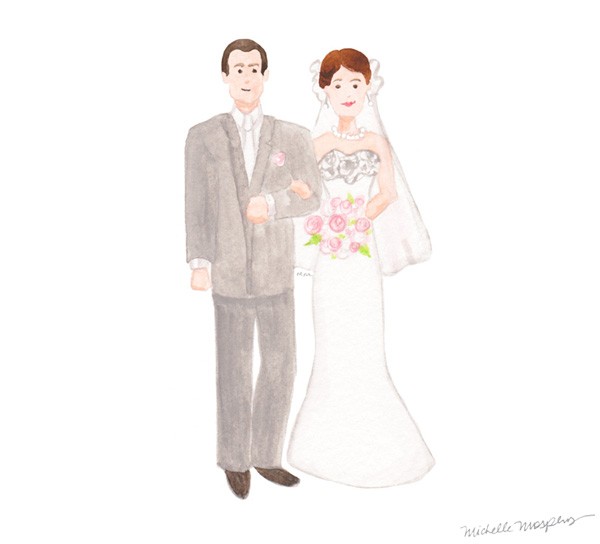 I painted the wedding couple above for Kelley and Anthony's thank you cards. Super sweet!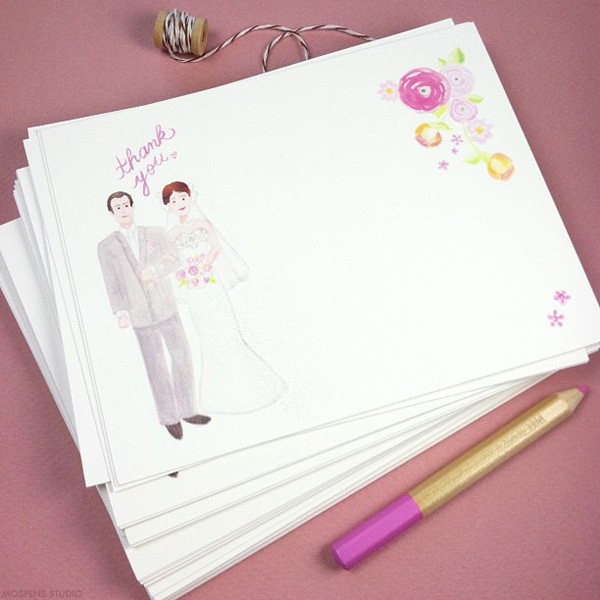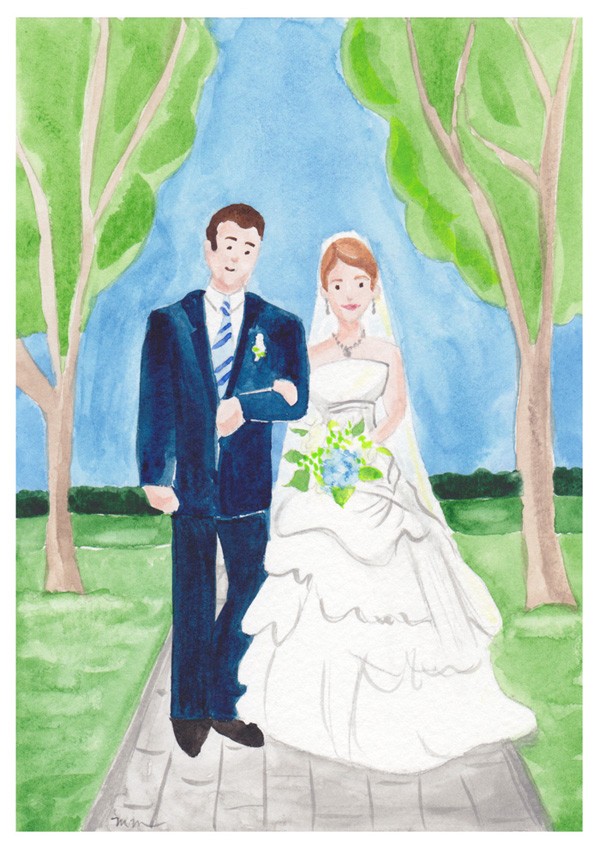 Another wedding couple illustration I painted was for a very sweet client Sarah and her new husband William.
The brides' dresses are custom illustrated to match their bridal gowns they wore on their wedding day! The grooms' attire was painted to match what they actually wore on their wedding day. So much fun!
If you are interested in custom thank you cards with personalized portrait or an adorable wedding couple portrait painting, let me know. I just adore creating them. Plus they are super cute gifts for weddings, engagements, Christmas, anniversaries, or just because!