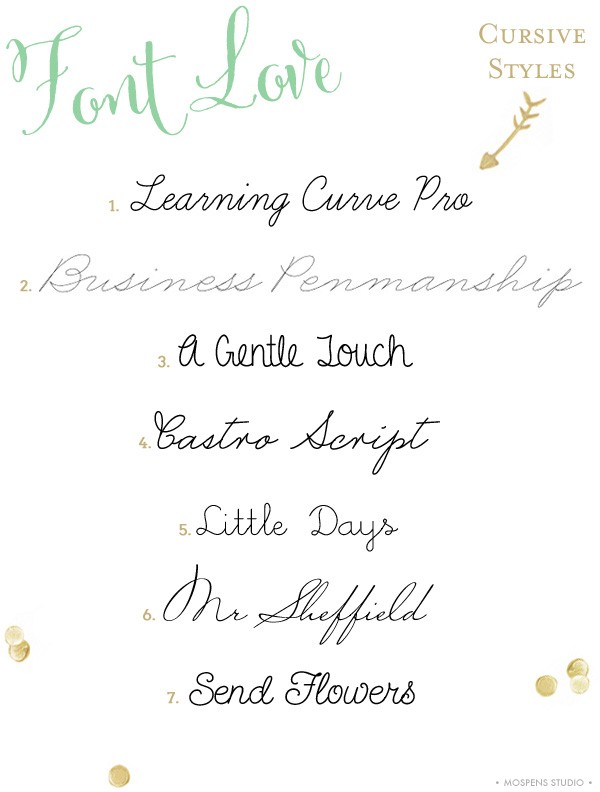 I am in LOVE with cursive style fonts! My favorite cursive font is Business Penmanship. The business handwriting font is vintage and lovely! It reminds me of the 3rd grade when I first learned cursive writing. Following are my 7 favorite cursive fonts!
1. Learning Curve – Freebie!
3. A Gentle Touch – Freebie!
5. Little Days – Freebie!
6. Mr Sheffield
7. Send Flowers
I found a detailed website regarding how to write in cursive Business Penmanship style writing. The font style is so elegant and smooth.  I took a quick practice sketch run with the ideas on their site.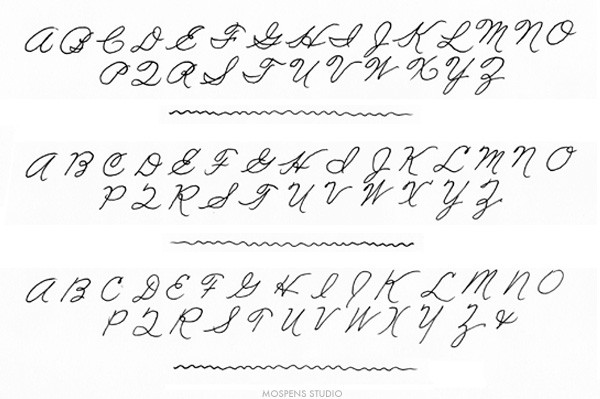 I have to practice this a lot more, my first try is a bit wiggly!! <3
I love the handwriting style fonts for addressing envelopes! If you think you have chicken scratch for writing, these fonts will come to your rescue this holiday. Perfect for addressing those Christmas Cards.
Checkout a few of my NEW Christmas Cards in our etsy shop! I will be adding more new designs this weekend as they are created.
CHEERS!

This post contains affiliate links. If you purchase through the links, you help Mospens Studio out! xo