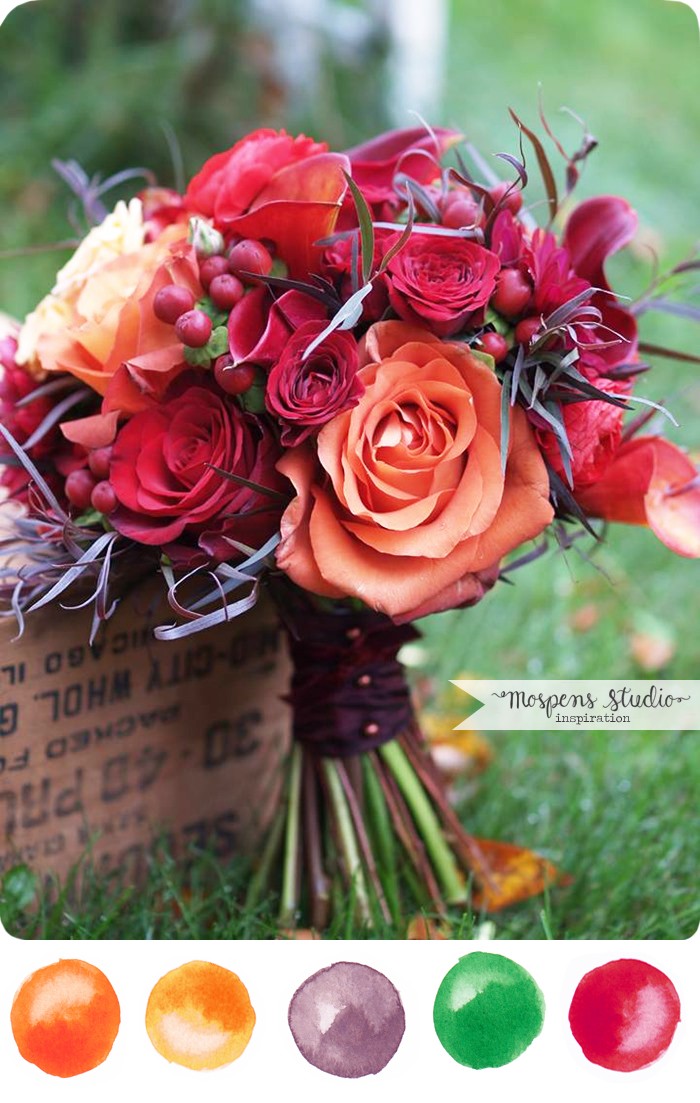 It's that time of year… Fall leaves are changing their brilliant hues. I adore fall and love this classic autumn themed color palette. Rich red, orange, green, deep mauve taupe (I love this color!) and light yellow orange.
This is the perfect fall wedding bouquet.
Wedding flowers by Alluring Blooms.