I recently featured Erin and Anthony's destination wedding in Mexico. Today I am sharing their custom watercolor invitation suite.
They wanted wedding invitations that were custom and unique. An invitation that would set the tone for their entire event. Art was hand painted in watercolor: brush lettering, pink lace, flowers, and more! The entire invitation card was hand sparkled with fine silver glitter.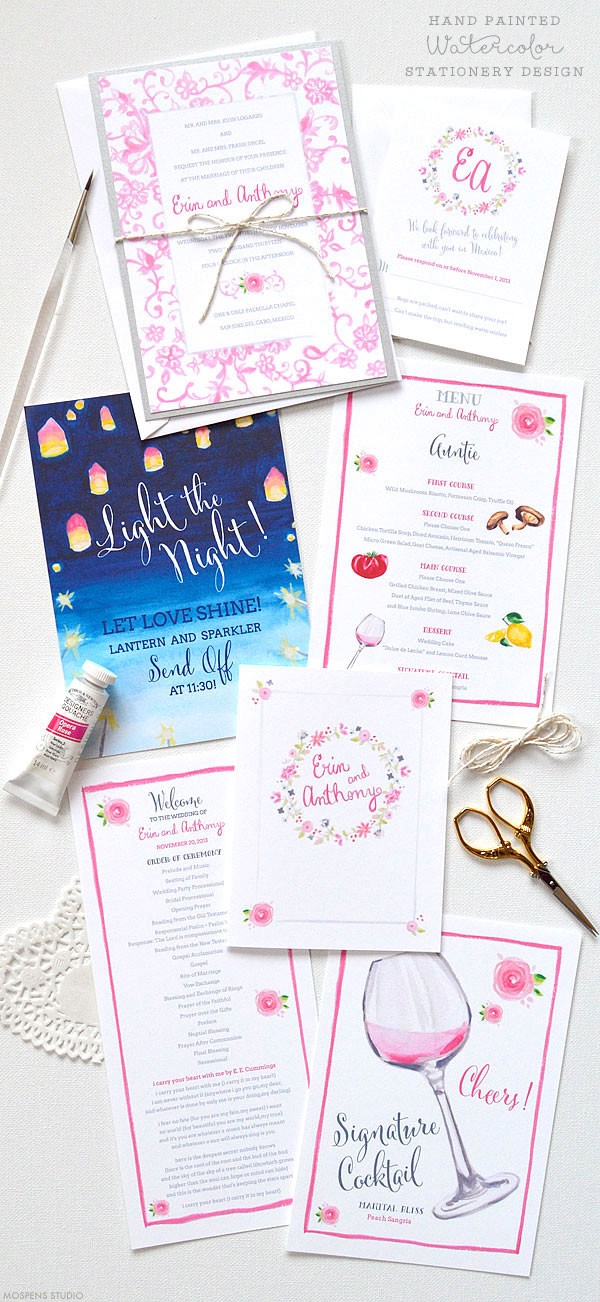 This is a perfect example of a romantic wedding invitation suite that is harmonious and creative.
"Given that lace was the theme of our wedding it was easy for us to use that as a starting point! We also adored all of your hand-painted flowers, so mixture of both aspects was the perfect combination." Read more from Erin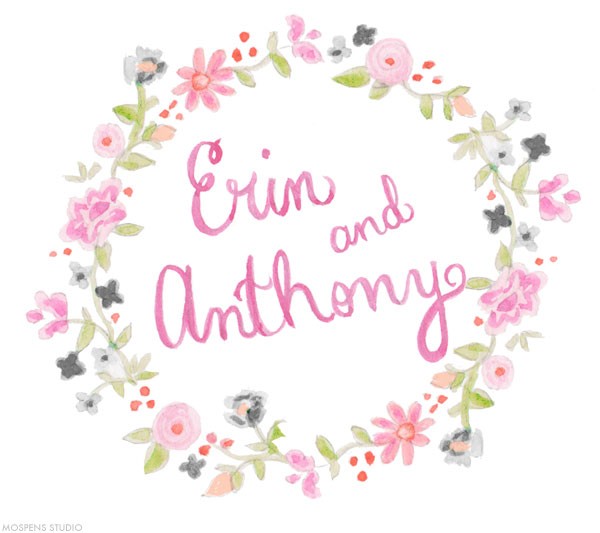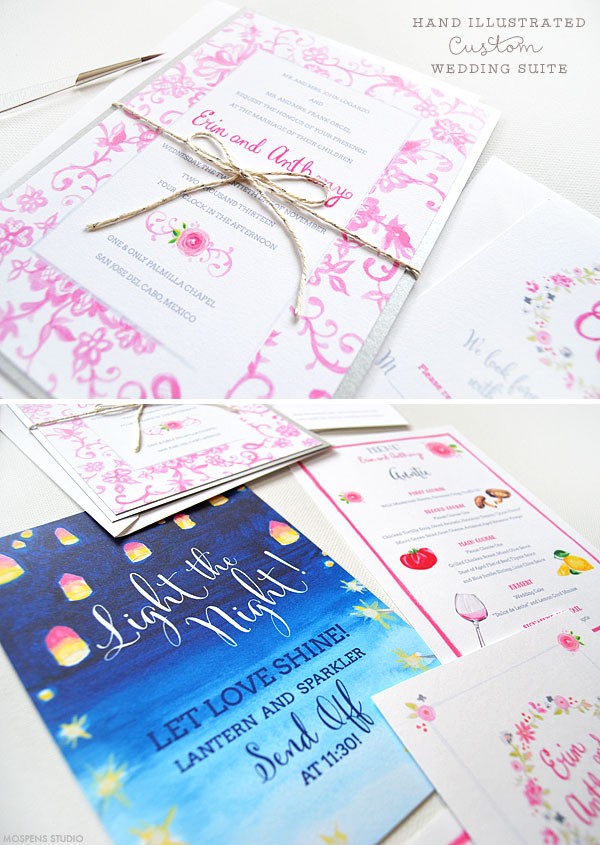 Stop by our shop page Mospens Studio to view all of the new invitation designs and get inspired!