It is a NEW year, so the most popular question is: How do I write out 2015?
There are so many modern ways to layout invitation text today. Now trending, classic wedding invitation text that is timeless.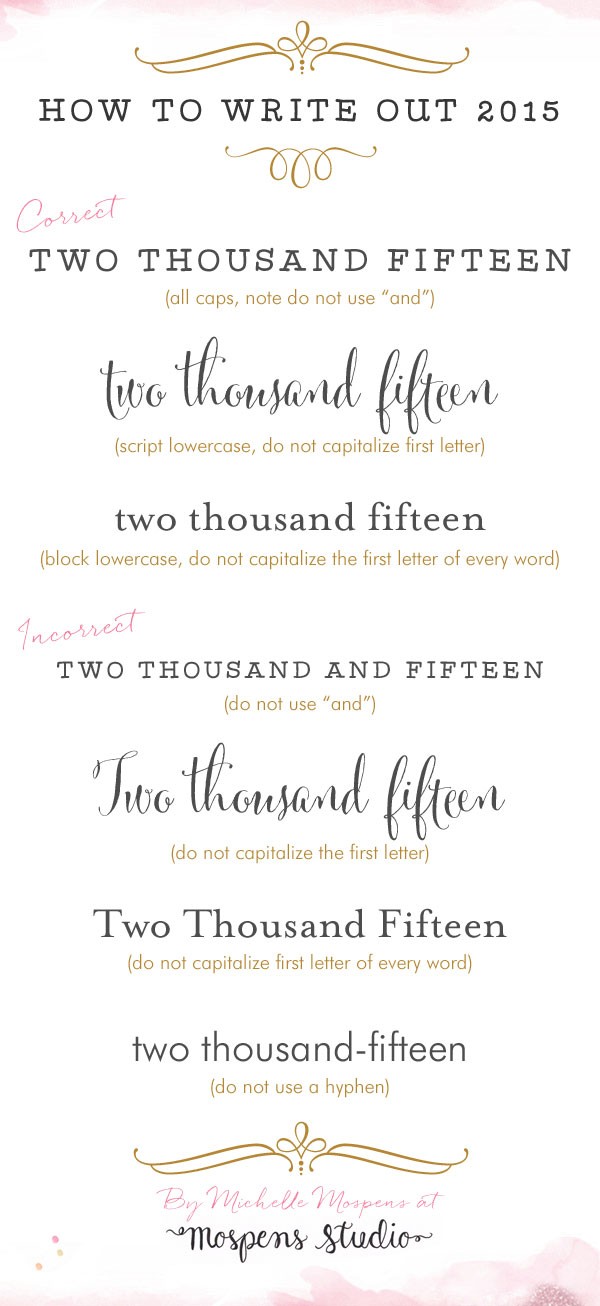 Tips on how to write out "two thousand fifteen"
1. Leave out the word "and" it represents a decimal. two thousand fifteen
2. The only time you want to capitalize the letters is when using ALL CAPS.
3. If your wedding is formal, we suggest writing out 2015 like so, two thousand fifteen.
4. If your wedding is casual or you are hosting a shower or dinner party, you can use the numbers 2015 and forgo writing the year out.
5. If using a block or script font that is not all caps, keep two thousand fifteen all lowercase.
Contact us with any questions! We are happy to help.