Happy July!
ONE of the many reasons I LOVEEE July is for the FABULOUS hydrangea flowers it brings!
This GIANT gorgeous bloom grew from the fertile soil at our quaint lake cottage. I took about 5 shots to show you the beautiful graduated colors of light blue, light periwinkle, light purple, lilac, and pink petals. It is truly hard to capture the beauty of a fluffy round purple orchid hydrangea flower.
The colors are perfect for a summer wedding or exciting event! For a wedding pairing the colors with black for a formal wedding or gray for a bit more casual is lovely.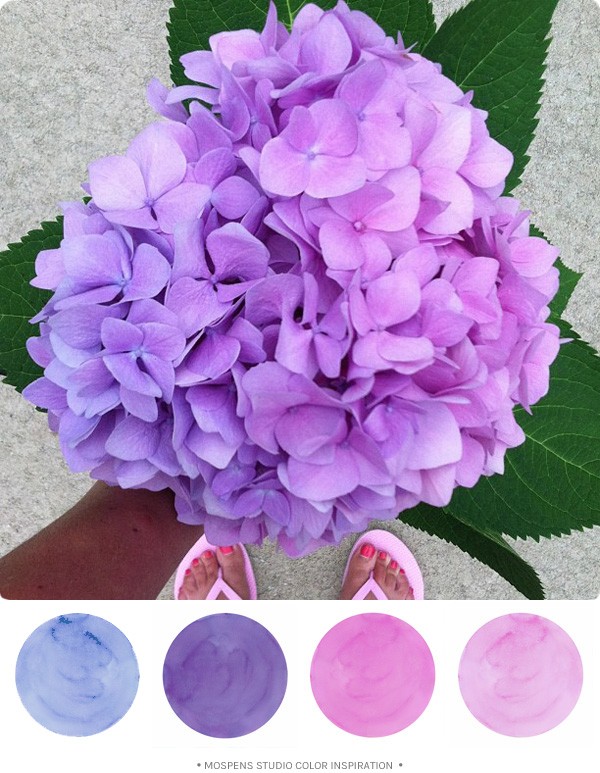 We have hydrangea art and hydrangea wedding invitations in our shop today! We have customized the art (shown here in blue) to purple, lilac, and pink for clients.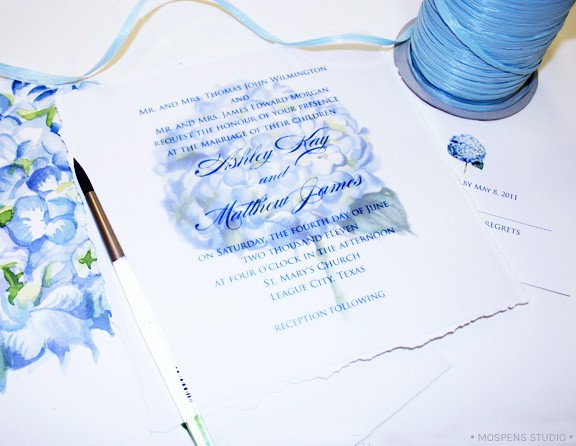 The large 7″ card with hand-torn edging is lovely wrapped with a coordinating wraphia ribbon.
I am truly inspired by this new BLOOM and will HAVE to paint a new HYDRANGEA as soon as my deadlines allow!
ENJOY your July 2013. We only get ONE.