So many custom designs in the works here at Mospens Studio! We LOVE Lori and Michael's wedding invite design featuring original watercolor yellow peony flower art, sparkling navy blue pocket folder, layered invitation inside, personalized tab on front, and wrapped with a bright yellow hand tied bow.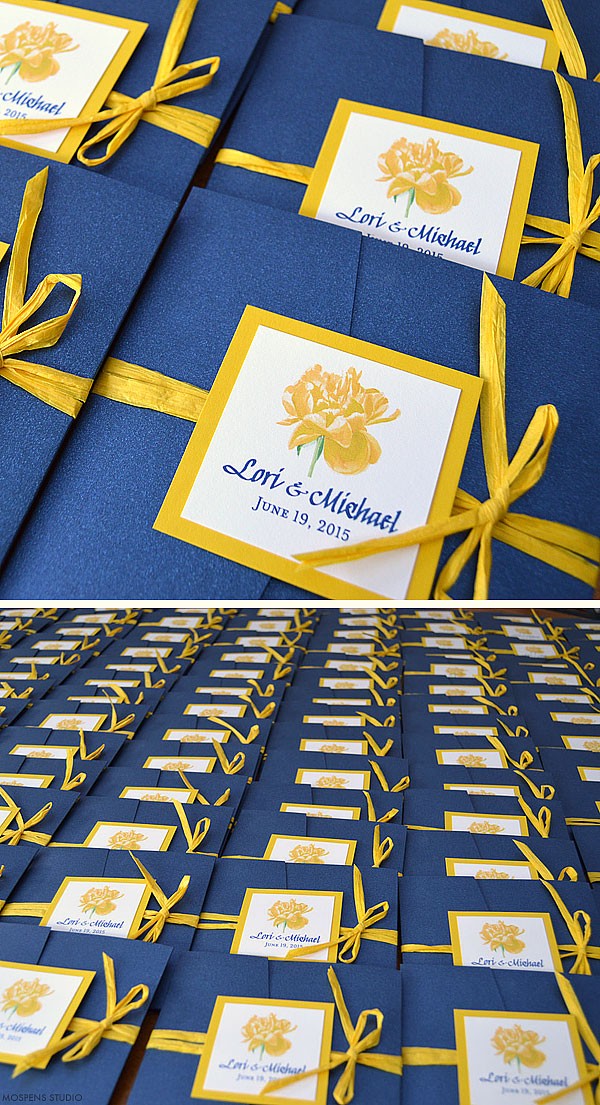 Watercolor wedding invitations are a signature favorite in our studio! Each invitation design is customized to match our clients colors.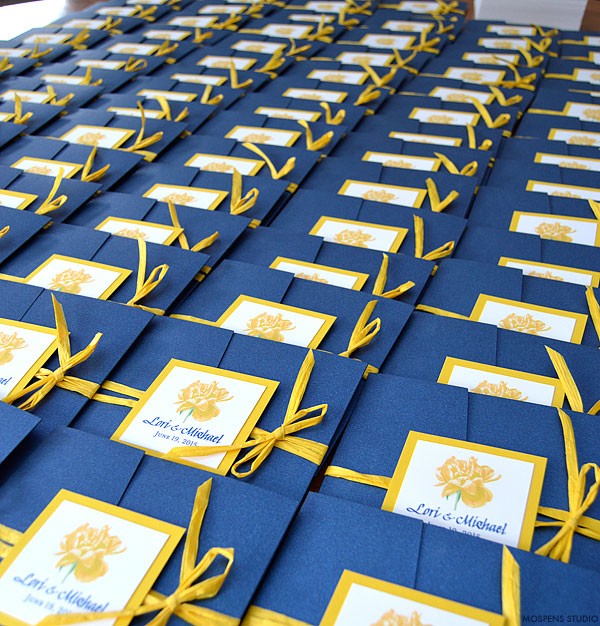 Yellow weddings are HOT this year! Find loads of yellow wedding ideas on Pinterest. Follow me there to capture inspiration for your wedding and celebrations.
If you are interested in customizing our SIGNATURE PEONY pocket folder invitation contact me directly to receive a quote and to get started on your handmade wedding invitations! michelle@mospensstudio.com