We are in LOVE with our clients tropical bottle wedding invitations for their wedding in beautiful Port Vila, Vanuatu. The first photo shown is our shop photo and the second is their actual order being worked on. Oh so tropical chic!
(details changed on invite to protect client's privacy)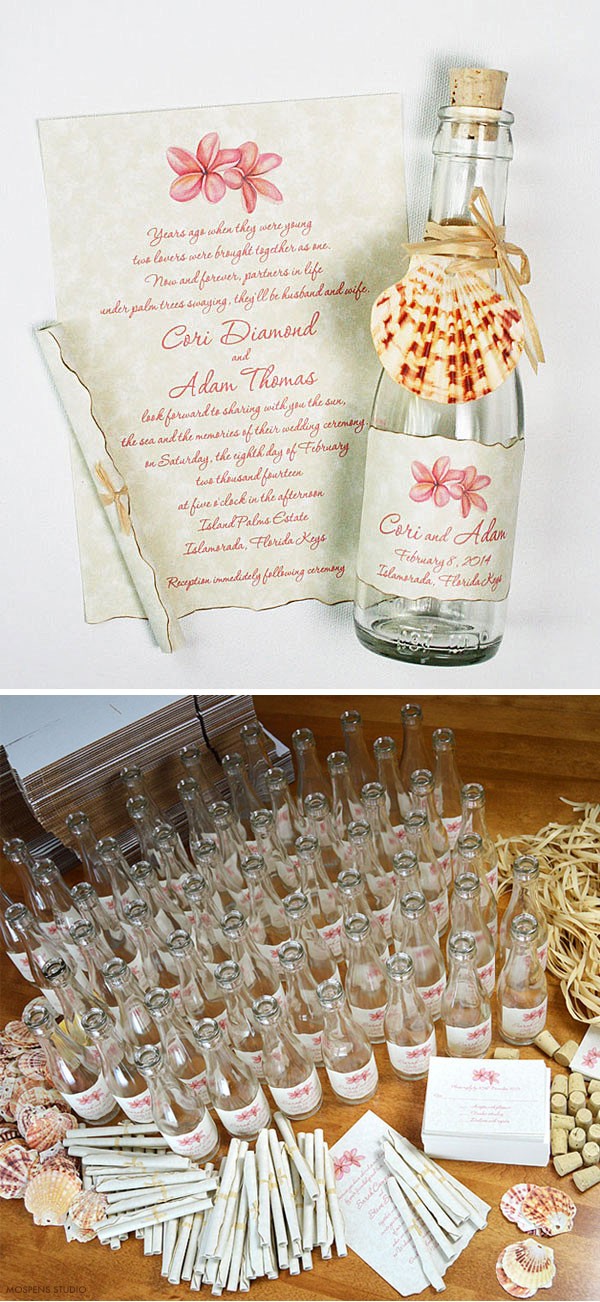 At Mospens Studio, we have created our Signature TROPICAL MESSAGE bottle invitation since 2002. So far that is 13 years! We love offering MANY color and watercolor art options. So each client can personalize the look to your personal style.
Our recent clients, Sarah and Steve, customized the bottle invitation with my plumeria watercolor art and light strawberry pink ink. Beautiful parchment paper with burnt edging James handcrafts in our studio. Each invitation is scrolled then inserted into the bottle. Each bottle invitation comes with a cork. Sarah and Steve upgraded their design to feature the handmade seashell necklace. The necklace arrive separate ready for them to wrap and hand tied then send out to each guest.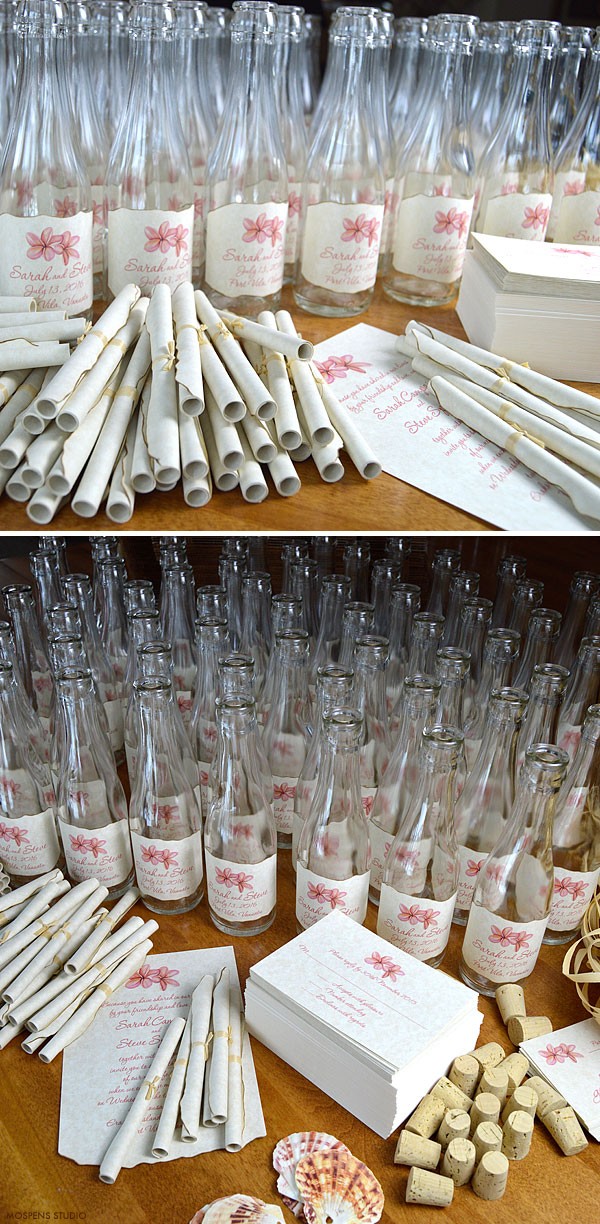 Tropical beach weddings are one of the most popular destination wedding themes on Pinterest! Follow me there to capture inspiration for your wedding and celebrations.
If you are interested in customizing our SIGNATURE bottle invitation contact James directly to receive a quote and to get started on your beach wedding invitations! james@mospensstudio.com