Giving thanks and receiving a thoughtful note feels good. Make sure your personalized stationery notes match your personality. My five new note cards will help you do just that.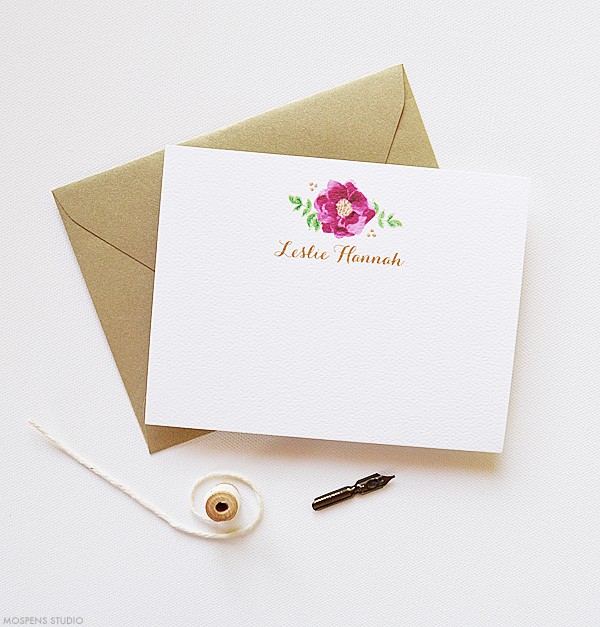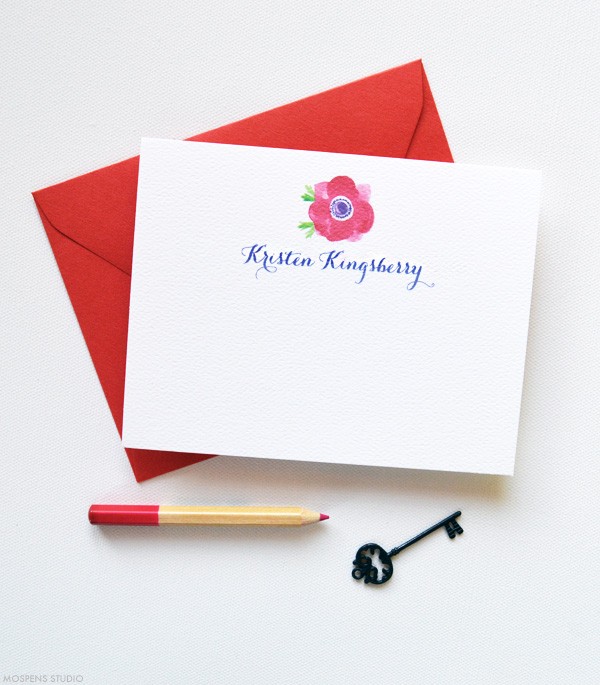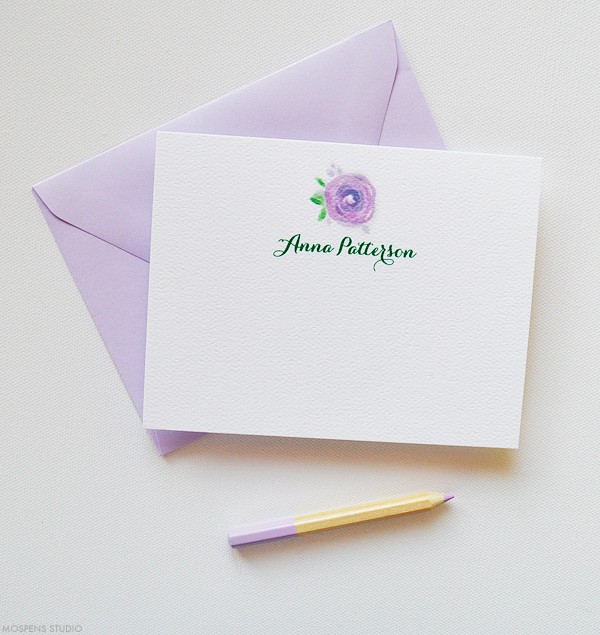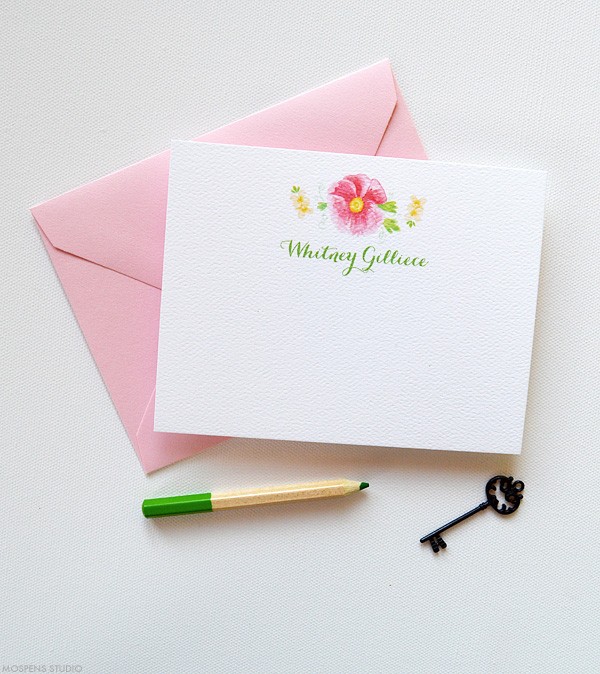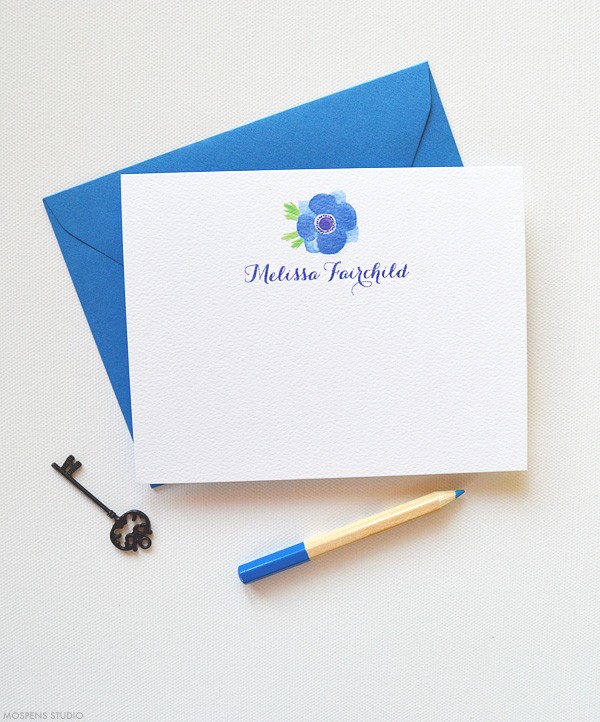 1. Sweet & Golden – Sangria and gold personalized stationery notes with watercolor illustration. Our felt stock has great texture and mimics watercolor cardstock.
2. Sweet Anemone – Bold red anemone illustrated in watercolor (my favorite) add punch to your note! Red envelopes to match of course.
3. Lovely Lilac – Light purple watercolor flower is super sweet and perfect for a thank you.
4. Flirty Floral – If you love pink, you will adore this delicate pink flower notes.
5. Bold & Beautiful – A brilliant watercolor blue anemone flower with matching envelopes are perfect for your personal stationery or for a gift!
Q. When do I mail our my thank you notes? A. The day you receive a gift or within a week of the occasion that is prompting you to give thanks or write a sweet note.
Custom personalized stationery notes are made to order and are customizable to match your personality. Contact me today to get started.