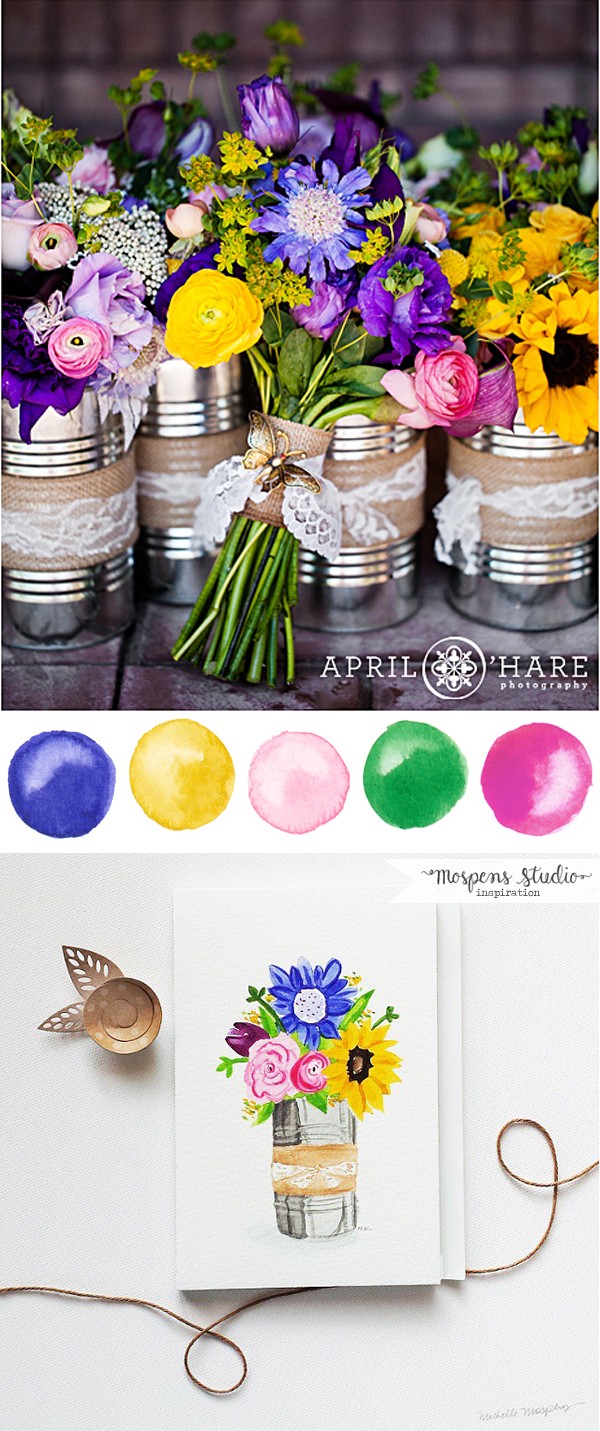 Hellooo! When I saw this amazingly bright bouquet of flowers photo by April O'Hare Photography, I dropped everything and painted what I saw. What a gorgeous combination of bright colors. I thought, they are just perfect for a summer wedding.
Bundled in a vintage silver tin can wrapped with burlap and lace, I fell in love. The splash of plum and sunflowers make this wedding bouquet pop.
I think I need to create three of these as centerpieces and add them to my kitchen! So beautiful and super sweet.