Rustic wedding invitations don't have to be printed with a barn motif and mason jars. Turns out hand painted dark wood in watercolor will create the elegant rustic theme you love.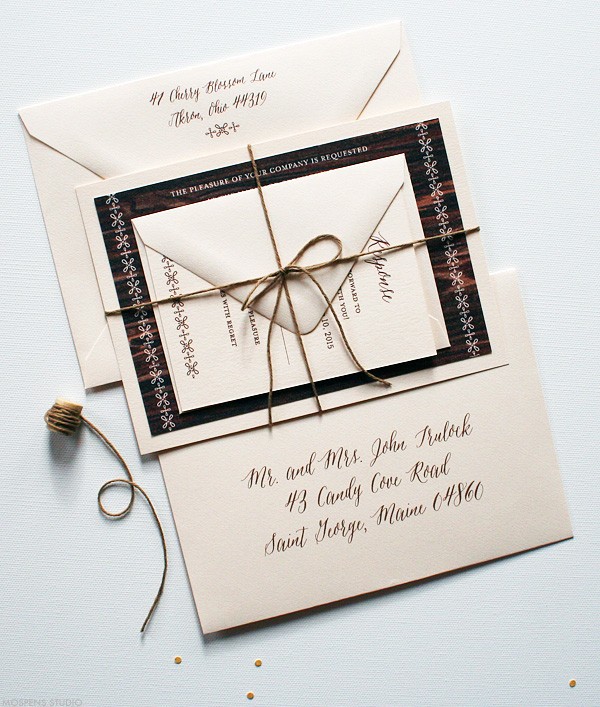 Wrapped in rustic twine, our barn wedding stationery will signify to your guests that your venue is nothing but casual elegance.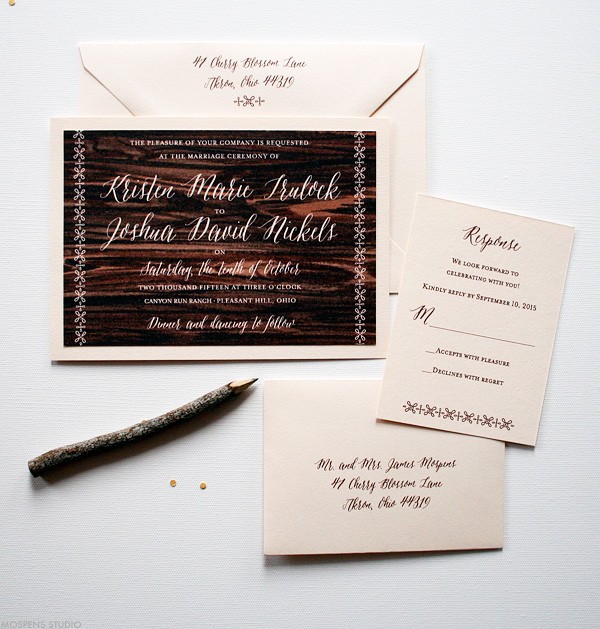 Lush dark wood watercolor illustrated then reproduced stroke for stroke for the perfect hand-painted effect.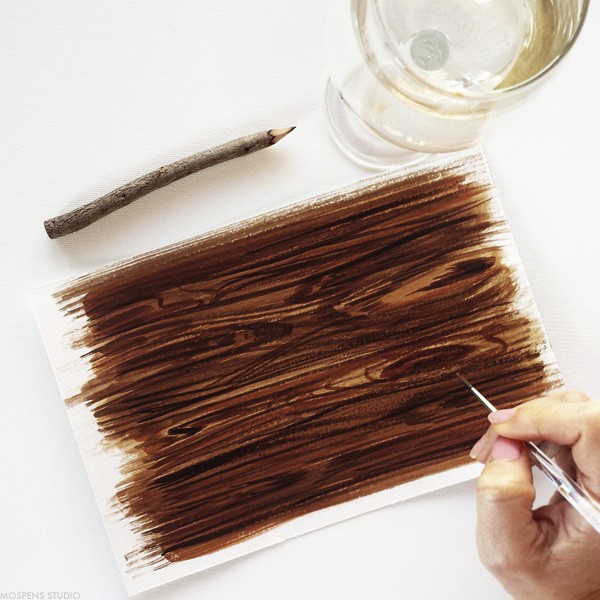 We can wrap and hand-tie each suite for you in our studio or you can hand-tie at home.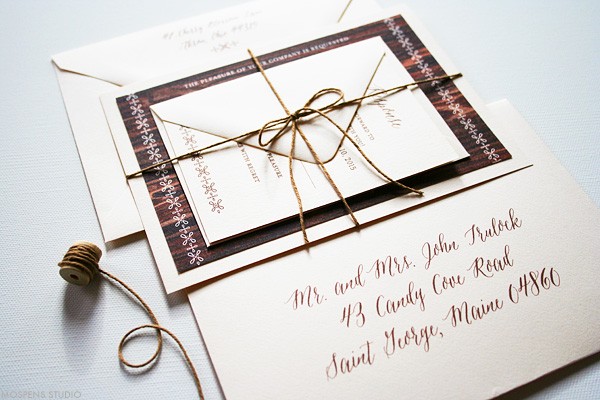 Matching table numbers and wedding menus pull your rustic theme together perfectly.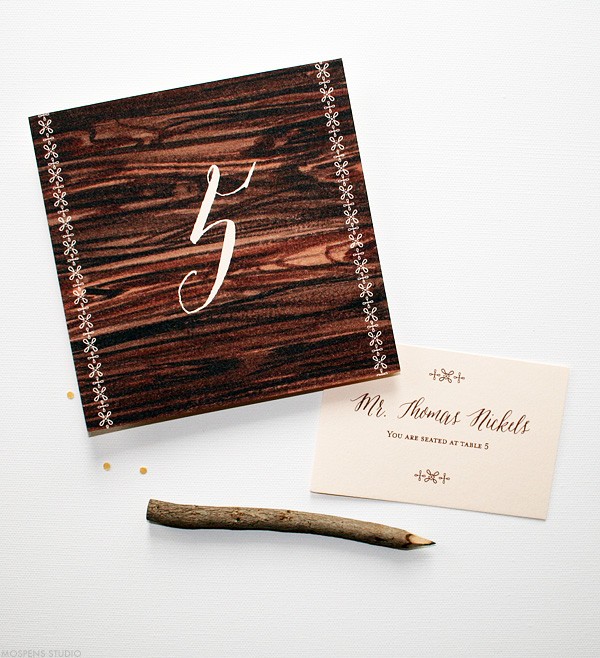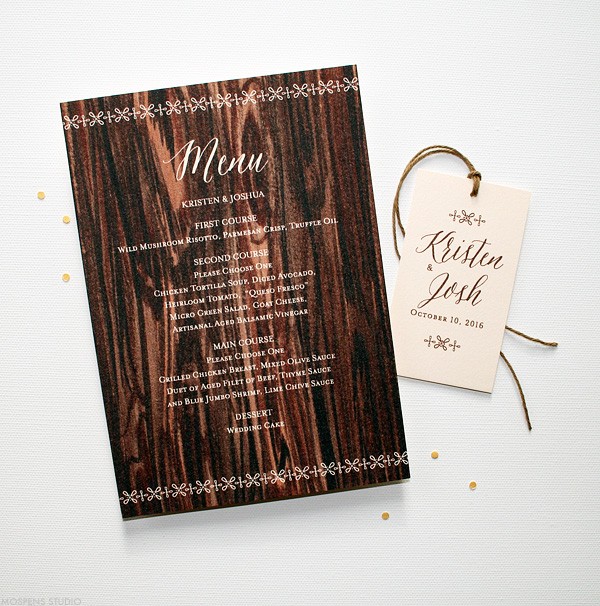 Harmonious thank you cards complete your rustic wedding stationery look when you give thanks to your guests!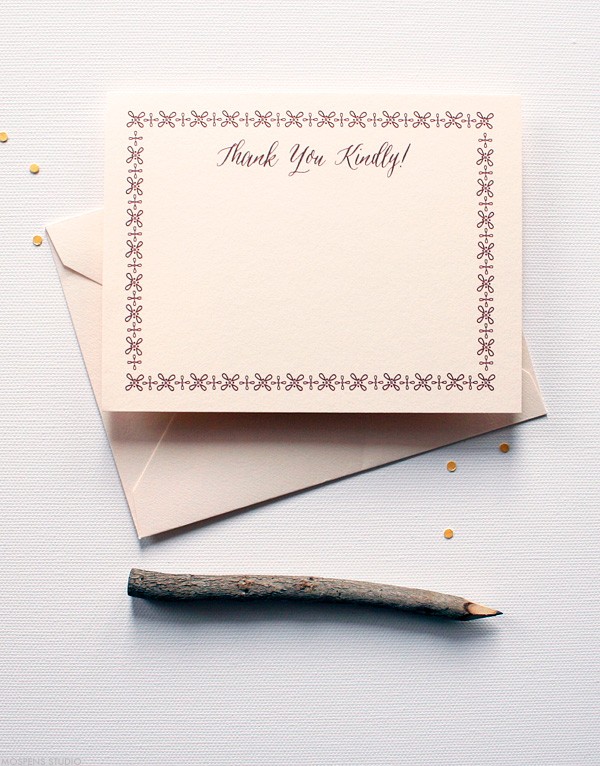 We'll RVSP asap to this rustic barn wedding!
Now available in our shop! { RUSTIC BARN WEDDING INVITATIONS & STATIONERY }