As a custom invitation artist sometimes you have to incorporate many motifs in one wedding "logo" monogram art motif.
I've been helping couples and creative hosts design custom invitations for over 15 years. Incorporating more than one artwork in a monogram can be challenging.
This tropical motif monogram for my clients' destination wedding in Puerto Rico is a perfect example!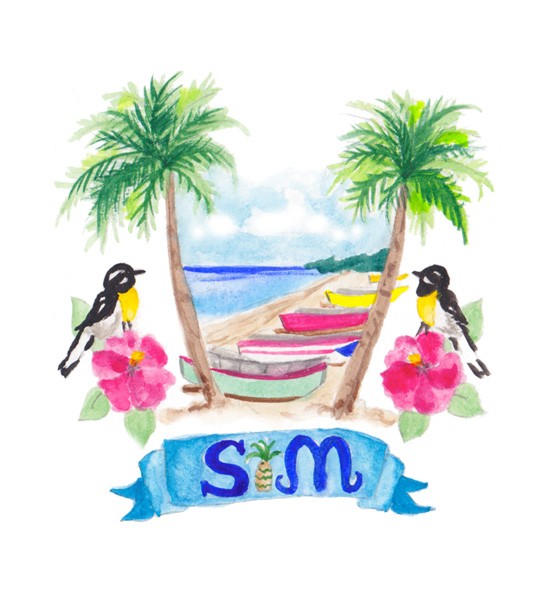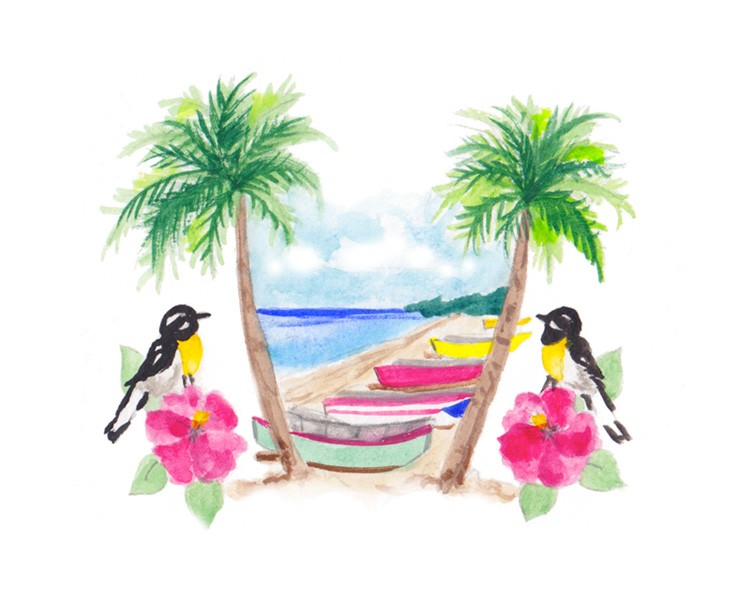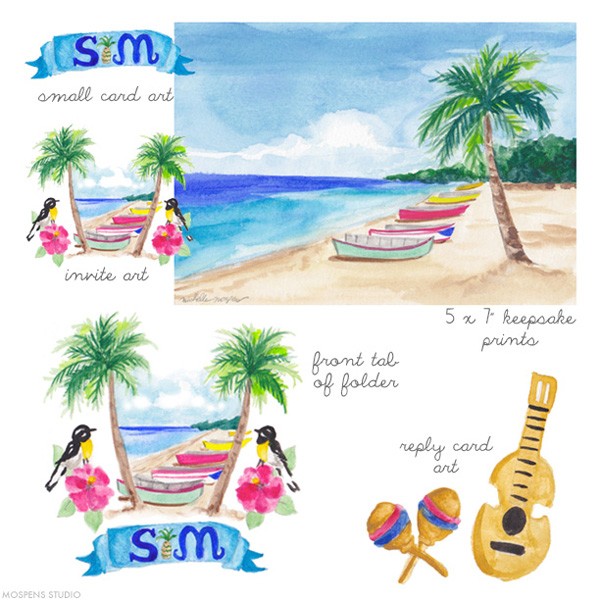 Above, you will see each art and the stationery card it is printed on.
The 7″ w x 5″h art print is a great keepsake for wedding guests!
Now-a-days anything goes when creating personalized wedding invitations. Incorporating a guitar and hand painted maracas on the reply card changes the look but stays with the theme. Not every card must have the same art. All cards can infuse different artworks.
Have fun expressing your personal style in your custom wedding invitations. Your options are truly endless! I am happy to help you style and design invitations for all occasions! Due to the high volume of custom wedding invitations requests please contact me 6-12 months before your event. michelle@mospensstudio.com