For a limited time, you can enjoy one free wedding invitations sample pack.  See Mospens Studio vibrant watercolor prints, thick cardstock, and quality up close!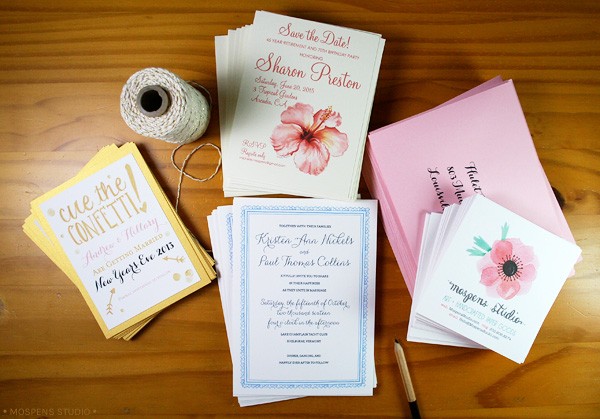 Getting wedding invitation samples online is pretty important before placing a large wedding invitation and stationery or custom invitations order. Many times what other companies offer is NOT what you expected. By getting a sample in your hand, you are confirming the quality of your final purchase.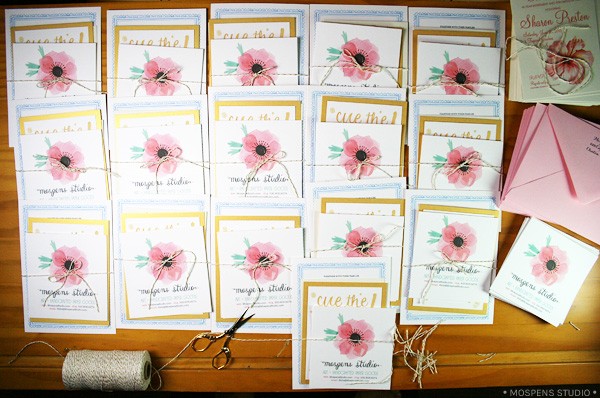 See the quality and layers of Mospens Studio handcrafted invitations up close and in person. Just email your U.S.A. mailing address to hello@mospensstudio.com. We will then get your samples in the mail for you right away!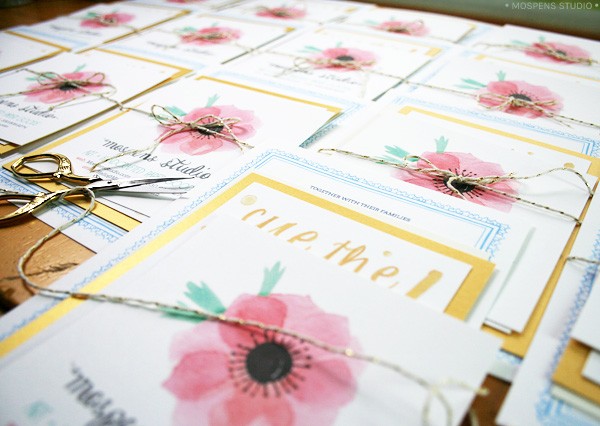 Samples per sample kit may vary due to availability. Offer for U.S.A. residents only at this time. One per household.
Questions? Please feel free to ask!
Cheers!