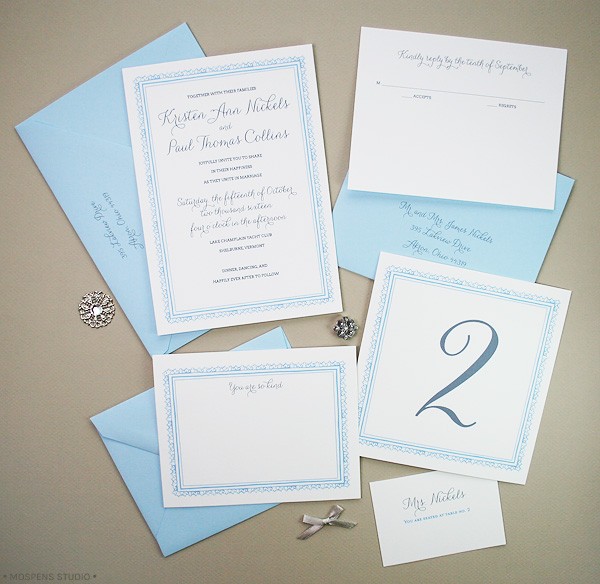 Vintage great gatsby-inspired wedding invitations adorned with original hand-painted vintage borders from the 1920s! I studied popular fashion colors from 1920s to bring you the most authentic great gatsby-inspired wedding invitations and stationery designs.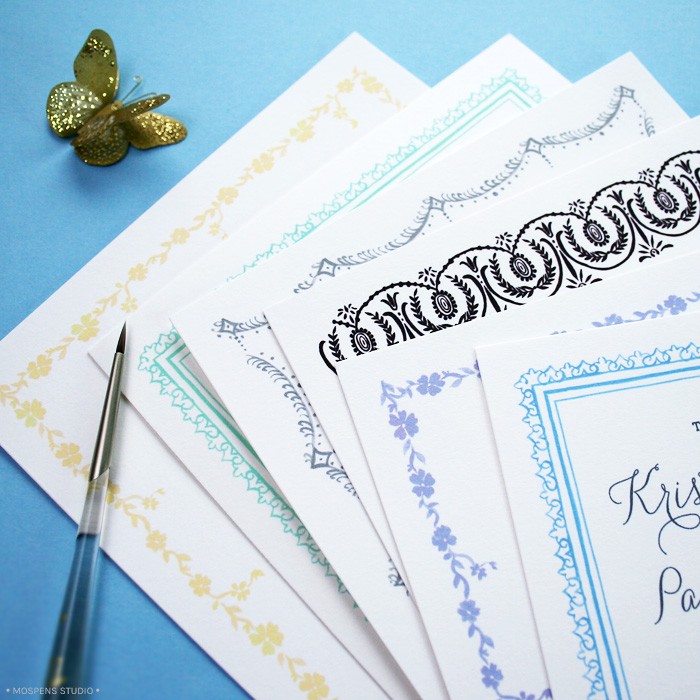 All ink colors, fonts, and border colors are customizable. Color envelopes also available to mix and match your design perfectly! Personally, I wanted to design a classic collection of formal yet simple 1920-inspired designs. I wanted the fonts to reflect modern wedding couples. Fresh yet vintage and delightful!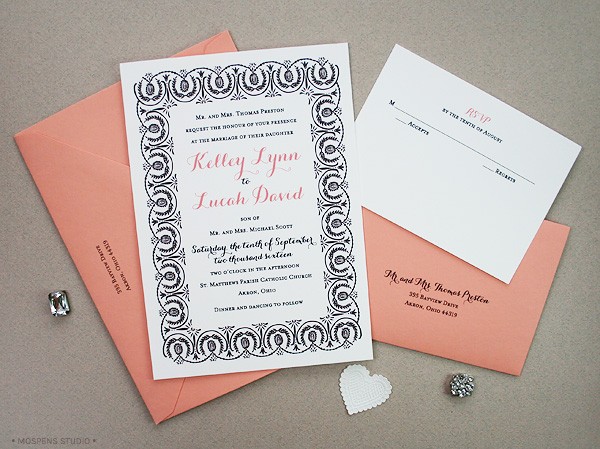 This bold and dapper hand-painted wedding invitations design looks stunning in black! Font colors can be changed to matte finish gold, pink, or keep it classic with black ink.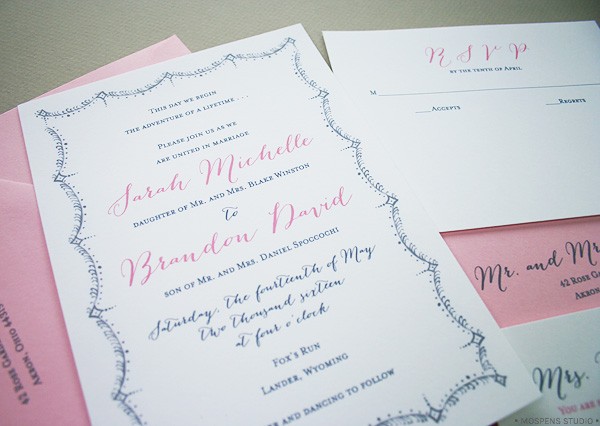 Pink and gray is by far one of our clients most favorite wedding color combo at this time! Gray hand-painted roaring twenties inspired fringe adds a delicate border. Envelopes to match, a must! I think these pink envelopes shown, are the BEES KNEES!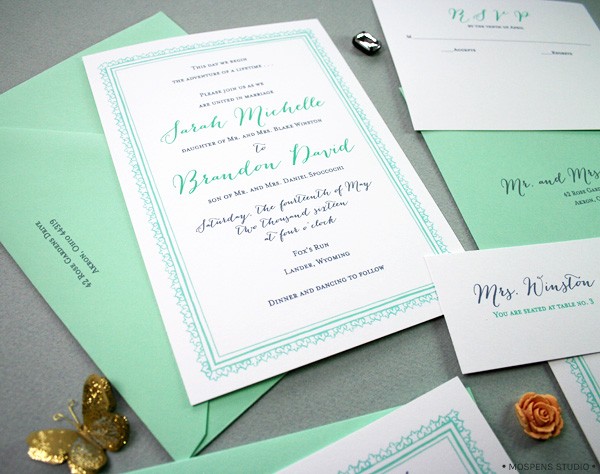 A mint green or light blue hand-painted wedding invitations border looks fancy with gray as well! Harmonious thick luxe envelopes add the perfect modern touch to this vintage wedding invitations collection.
The dainty hand-painted floral border looks lovely in light yellow or light purple. All 1920s inspired borders are can be customized to match your wedding color scheme. Just let us know!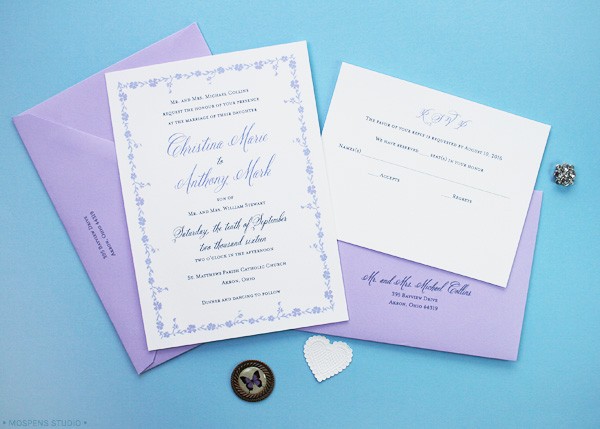 Matching stationery is available to coordinate with your custom vintage wedding invitations.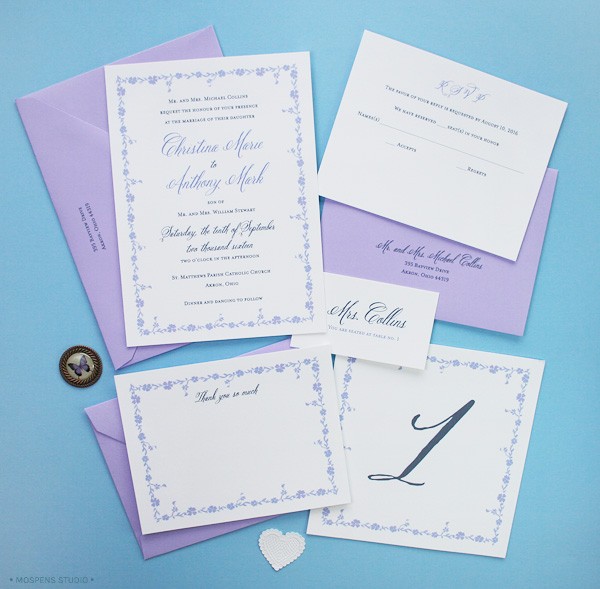 Think wedding save the dates, thank you cards, menus, rehearsal dinner invitations, bridal shower invitations, table cards, wedding programs, and more!
Questions? As always, please feel free to ask!
Cheers!