Baby it's cold outside! But WARM in the studio today here at Mospens Studio!!!
Today, James hand-tailored the most stylish starfish invitations in a box! With beautiful neutral tones. The wedding couple described their wedding colors as, we have no wedding colors. So we offered our warm neutral hues to create the perfect personality-infused starfish invite for them. xo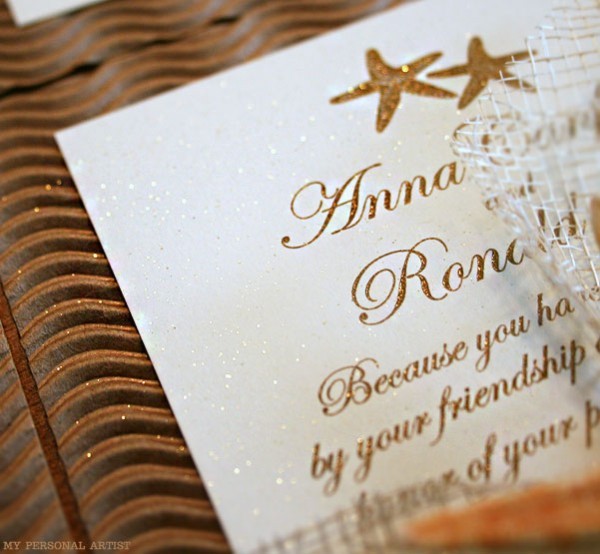 RECIPE: 50 custom-made wavy boards, thick buttercream cardstock hand-sparkled with fine glitter, gold thermography printing, hand-tied with straw ribbon, embellished with craft starfish, reply cards and reply envelopes complete with red LOVE postage, tucked in hand-folded gold tissue paper, all wrapped and nestled in natural brown boxes, then each wrapped with a lovely cream satin ribbon, personalized gold raised ink tag attached to the outside of each box. Just gorgeooous!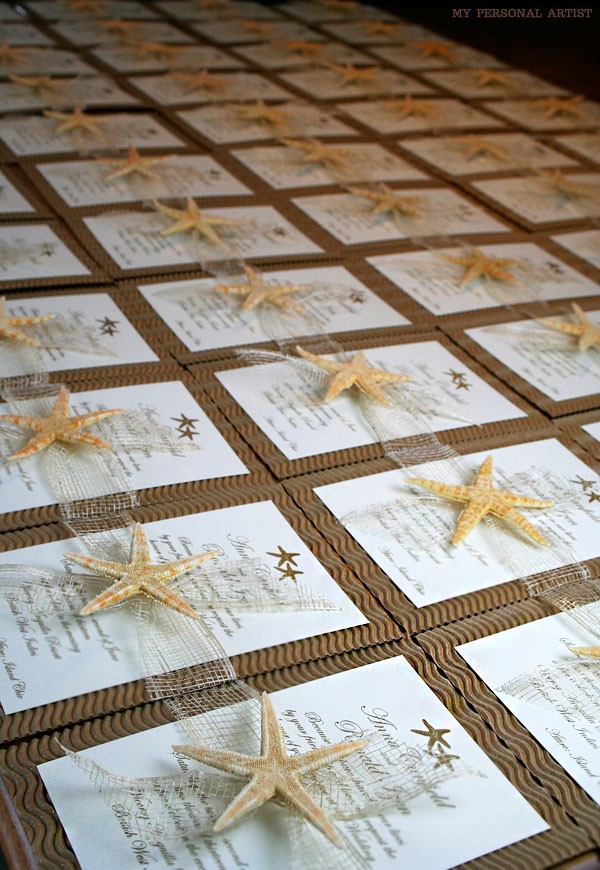 This is our SIGNATURE starfish design. It made its debut in a popular wedding magazine years ago. Since then it has been shipped to many creative couples, and mailed to wedding guests all over the world… including A-list celebrities.
THE CLAUDINE DESIGN
also known as
Seaside Stars
is truly STAR-WORTHY!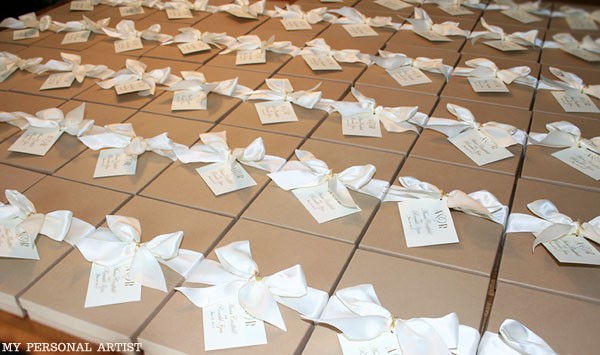 Our SIGNATURE Starfish Invitations wrapped like presents with cream satin ribbon hand-tied into fluffy bows adorned with personalized gold thermography printed tags.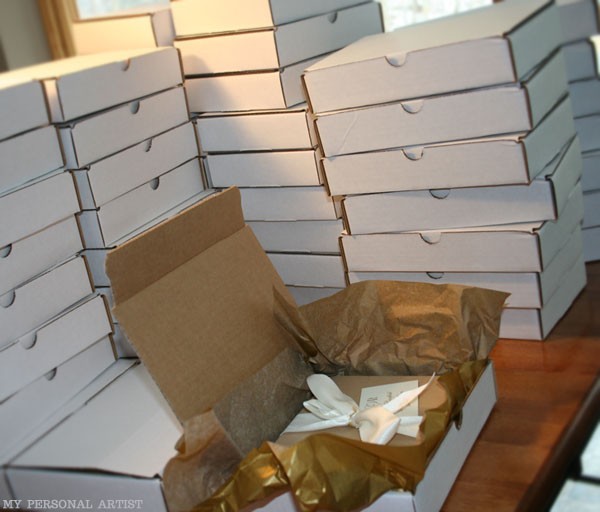 James meticulously boxed up each handmade invitation with gold tissue paper inside of white mailing boxes. Address labels were then adhered to the top of each mailing box for our clients.
The custom order left today for NEXT day delivery to Boston, Massachusetts as exactly as requested by our clients.