Fun and completely modern wedding invitations! I was inspired by a new brush I bought at my local craft supply store. Black and white hand-painted lettering. Bold painted strokes. Hand-painted hand-torn deckled edging and envelopes. It all just clicked. This is what happens when I dream up a design. I am so busy designing invites for clients, I sometimes don't take the time or make the time to bring all of my designs in my mind to life and photograph them.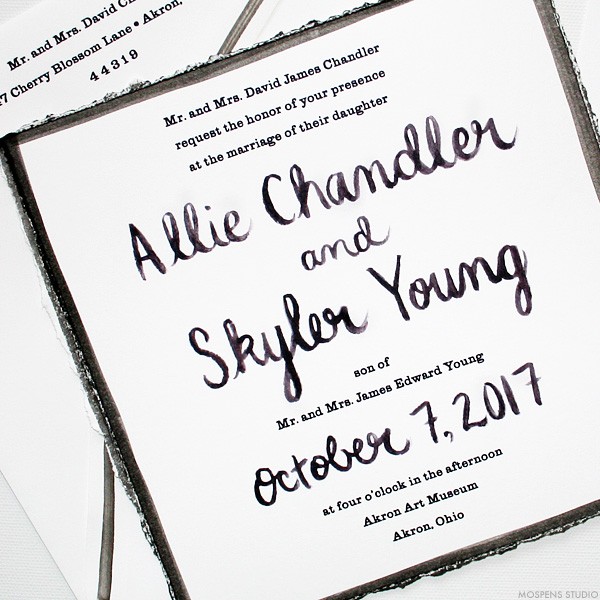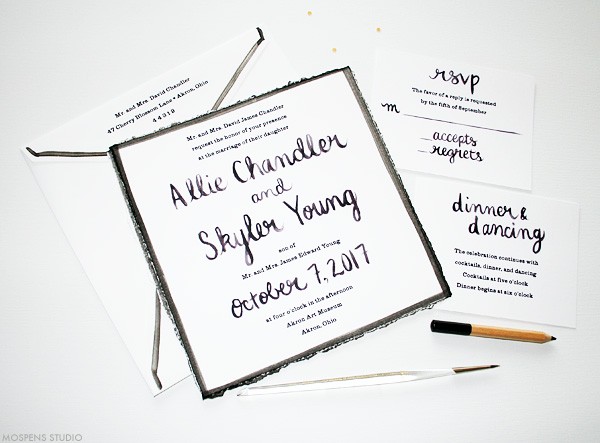 This modern design is just fabulous for the hip, artistic, and fun wedding couple.
Happy weekend to you!