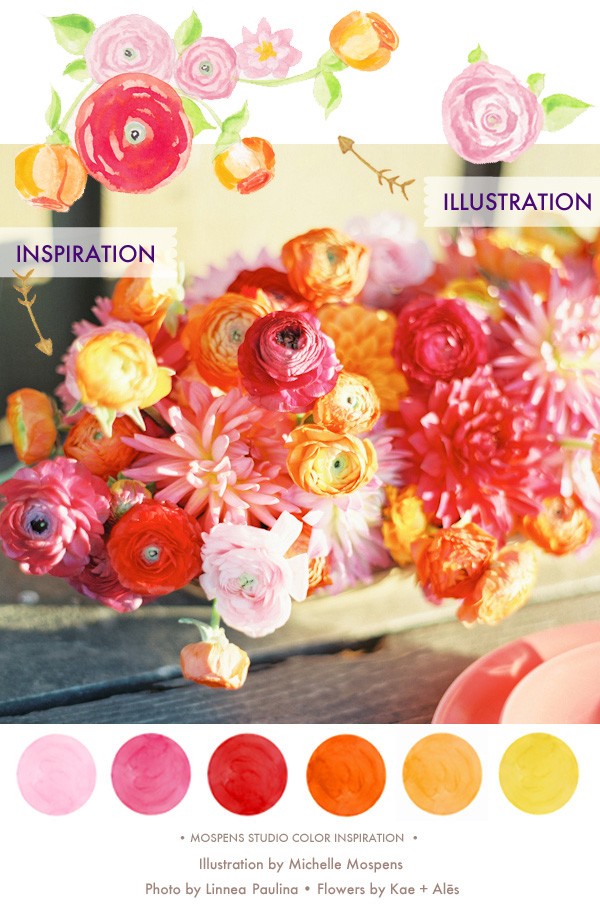 Every single time I see an AMAZING floral display photo like this … I am deeply inspired. To paint! I am in LOVE with this photo by Linnea Paulina of the fabulous floral centerpiece by Kae + Alēs. I am grateful Linnea allowed me to share her photo with you.
I love how the red flowers POP with the lightest pink and tangerine orange flowers in the background. Just BEAUTIFUL.
I never tire of painting in watercolor, especially flowers. The FOLK ART-inspired floral illustrations I painted above, are now available on custom invitations! I will put together the invite suite to show you very soon!
I have a folder full of flowers and inspiration to hand-paint in watercolor. I look forward to sharing more with you.